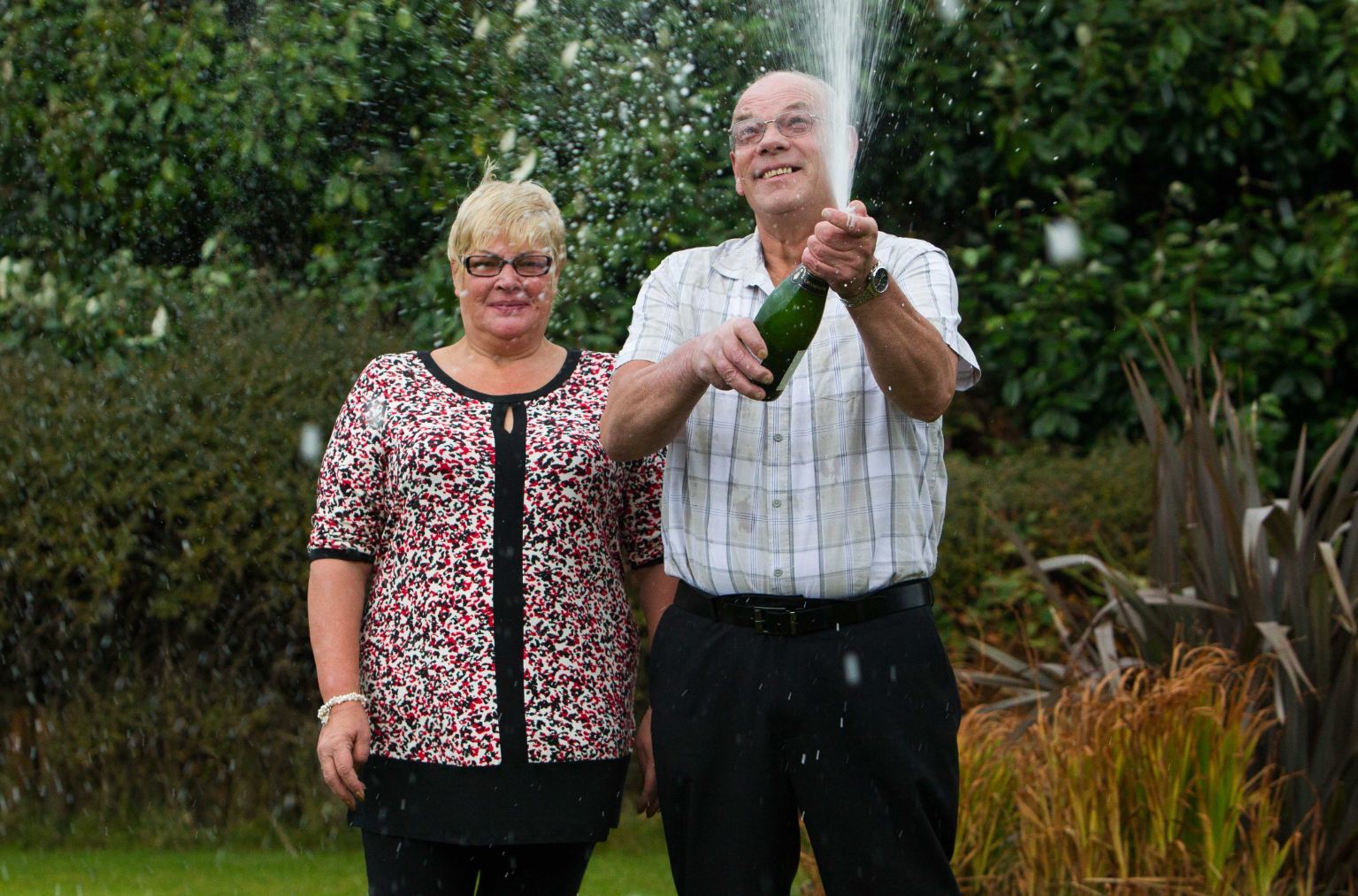 A couple from Peterhead had the perfect homecoming from their holiday when they discovered they were millionaires.
George and Sandra Kinghorn, from Peterhead, won £1million after entering the EuroMillions Mega Friday draw on October 31.
Offshore worker George, who plays the Lottery online, received an email telling him he was a winner as the couple drove back from the airport after a holiday to Tenerife.
But the 60-year-old didn't read it straight away as he was preoccupied and thought it would just be a few pounds.
"I always play the Lottery online so I have had emails before with small wins," he said.
"We were driving back from the airport when I quickly scanned the email and thought it would be the same size of win that I'd had before.
"I never once thought I'd scooped the jackpot. I didn't open it and when I got home I put my phone on charge and went to bed.
"I only realised how much I'd won when I went online at 6.30pm the following night to put my lines on for the Saturday draw. I actually turned the computer off and back on again – I was sure it was a mistake."
George then got wife, Sandra, to check the email for him.
"We just wanted to make sure it really said £1,000,000 not £1,000. We were in total shock. It still hasn't really sunk in yet," said Mr Kinghorn.
But it was back to work for George as normal just days later – and because of his shift pattern it was another three weeks before he was home in Peterhead to finalise his win.
The couple, who have a grown up son George, haven't yet decided how they will spend their win.
"We really haven't thought about what we will do with the money; in fact we haven't even had chance to celebrate yet," said Mr Kinghorn.
"We have just been taking it all in. I like to play golf on my time off so I think I will take a few friends away for a week's golfing."