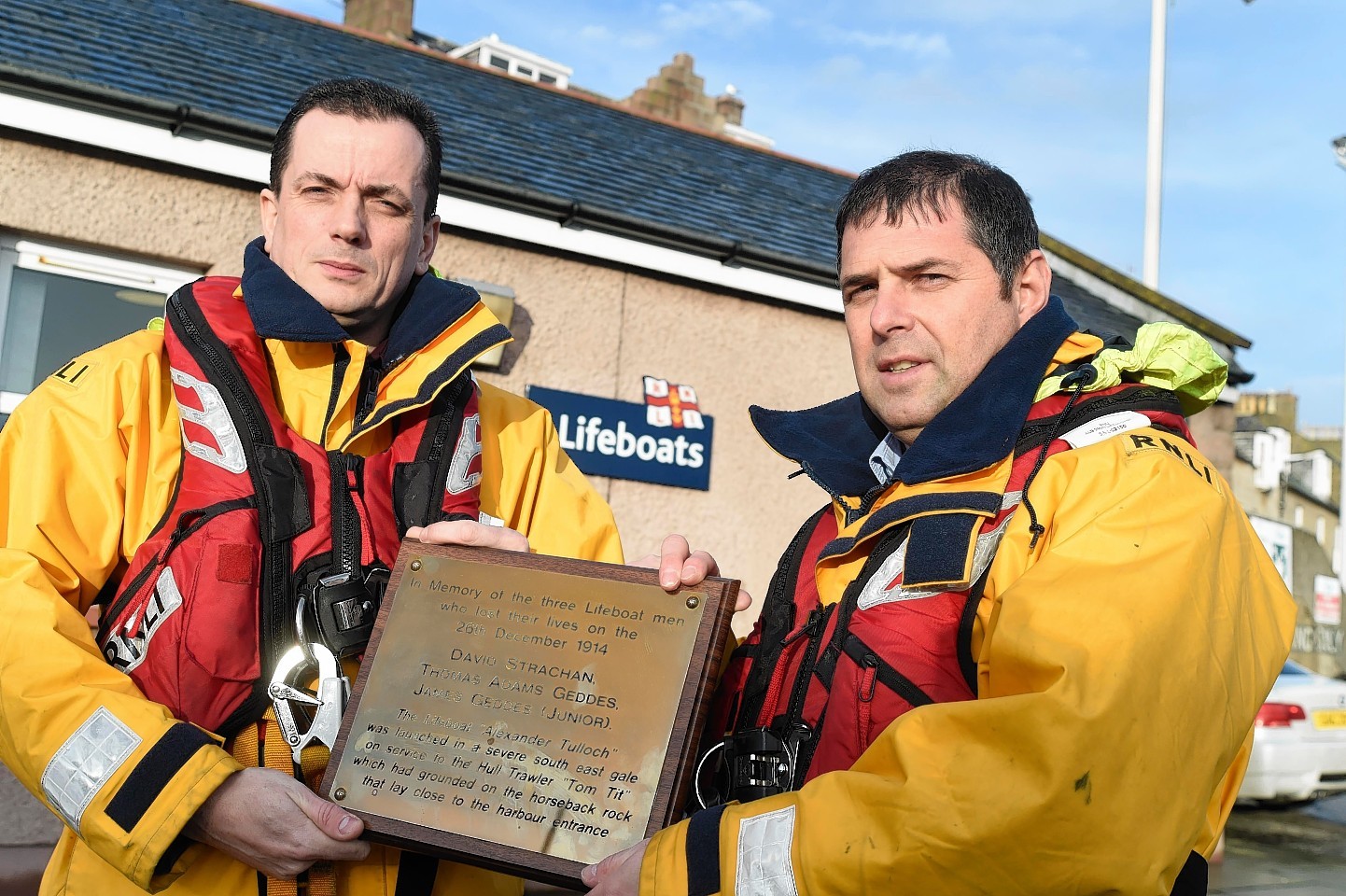 The RNLI is reaching out to relatives of lifeboat crewmen lost in a disaster off Peterhead 100 years ago.
The lifeboat service wants to hold a memorial service for the three volunteers who perished trying to save the trawler Tom Tit.
On Tuesday December 29, 1914, the Alexander Tulloch lifeboat hurried to the rescue of the Tom Tit which had run aground at the entrance to the town's harbour.
Fierce seas dashed the rescue vessel against rocks, less than 100 yards from the shore.
Nine of the 12 crewmen were pulled from the water but three – Thomas Adams, David Murray Strachan and James Geddes – were killed.
All three men lived in the close-knit Roanheads community in the fishing port.
David Anderson from the RNLI said: "A private memorial service is to be held to commemorate the 100th anniversary of the loss of the Peterhead Lifeboat Alexander Tulloch on service, and we are trying to contact the relatives of the crew who were on board.
"If you know of or are related to any of the crew please get in touch with the lifeboat station as soon as possible."
A memorial plaque, presented by the sons of two of the men rescued in 1914, hangs at the Peterhead station.
Mr Anderson explained that the service – which will be held in private with the families of those who served on the Alexander Tulloch – will include a wreath laying in the water near where the vessel sank.
He added: "Safety features on the lifeboats are now far in excess of what they were back then.
"We've been lucky in a way – these are the only lives that have been lost from the Peterhead station. But it's still a tragedy."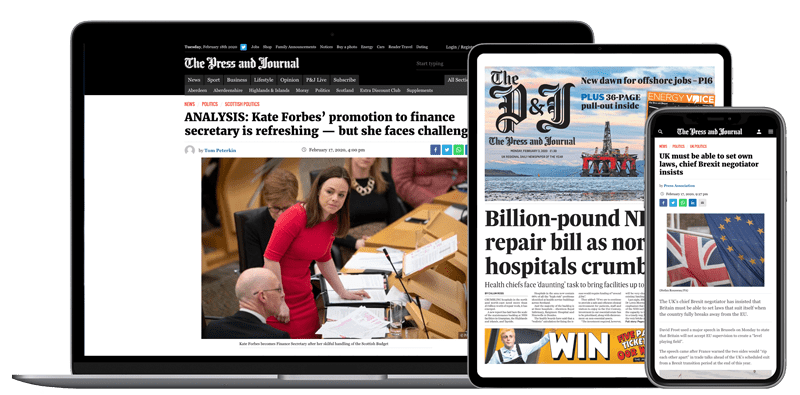 Help support quality local journalism … become a digital subscriber to The Press and Journal
For as little as £5.99 a month you can access all of our content, including Premium articles.
Subscribe