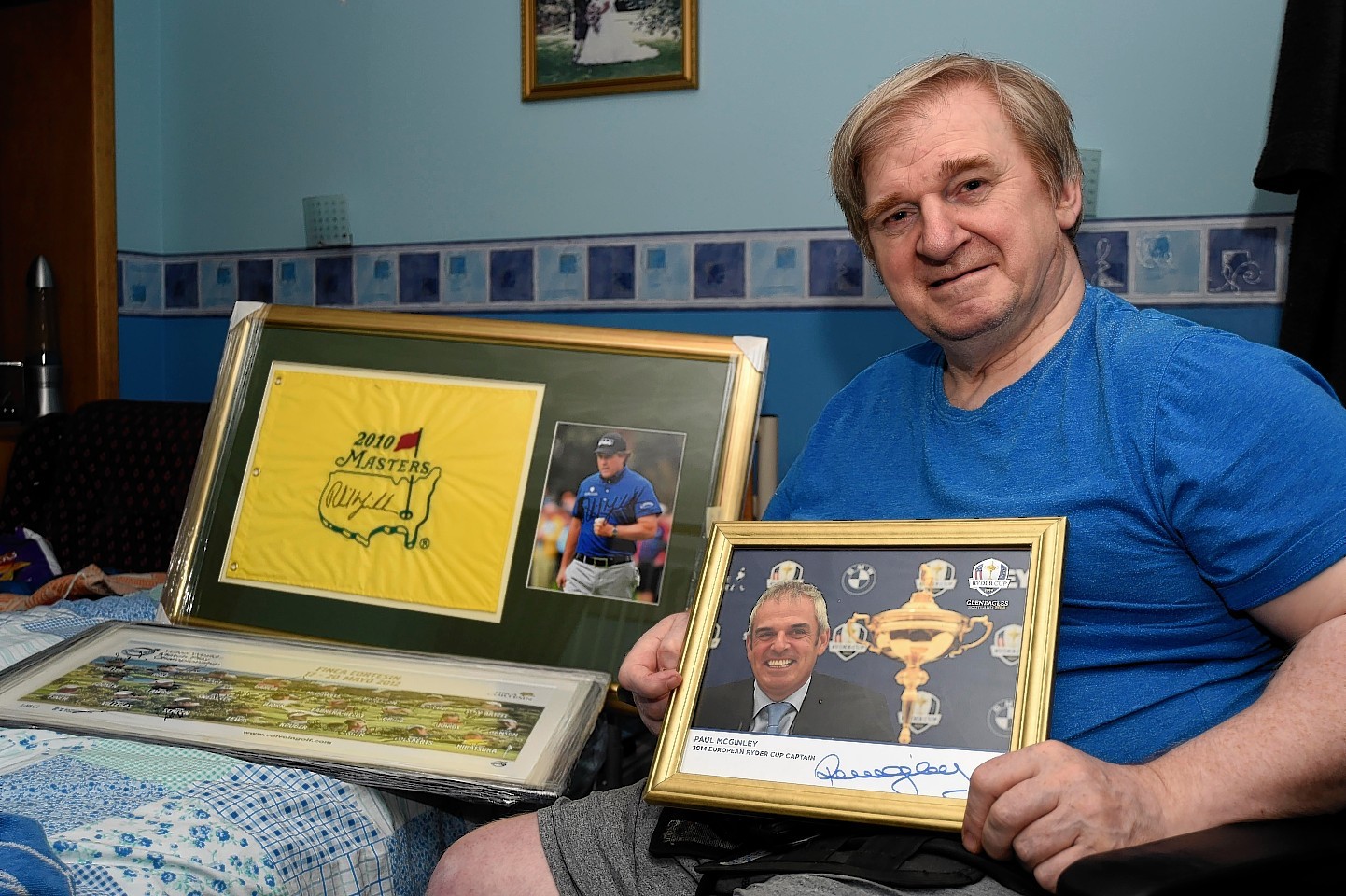 A health campaigner has hit out at "despicable" thieves who stormed into his home and stole £15,000 of sports memorabilia.
David Roy, 57, was bedridden and unable to prevent the raiders from looting his spare room where was storing the items for a charity auction.
Now the Peterhead man has accused the thieves of effectively stealing from the sick and the dying.
The memorabilia included books signed by golf greats Arnold Palmer, Nick Faldo and Peter Alliss as well as three signed football referee shirts.
The haul also included a painting donated by a local woman who lost her husband to terminal illness.
Mr Roy said: "People who steal from charity get crucified. But people who break into people's homes to take things that have been donated? Surely that's just as bad.
"I think the people who did this are despicable. The people who could and should have benefited must think what a sad bunch these thieves are."
Mr Roy, a former fisherman and determined local fundraiser, has been working towards establishing a hospice in the Peterhead area for people with terminal illness.
"A doctor once told me that hospitals are good, but for those who need them hospices are more important. The people who could have benefited from a hospice in Peterhead will now be suffering," he said.
Before the memorabilia was stolen, Mr Roy had been planning to auction the items at a golf dinner he was organising.
He is still intent on raising £150,000 to found a hospice, and said he has not been dissuaded from charity work.
Last night a Police Scotland spokeswoman said: "Inquiries are ongoing. There have been no arrests and no one has been charged."
In a similar incident in 2012, thieves raided Mr Roy's home in Peterhead's Rattray Road and made off with thousands of pounds worth of items. No one was charged in connection with the break-in.
Over the last decade, community stalwart Mr Roy has been busy securing sporting memorabilia to auction off for local charities.
This included a recent £250,000 fundraising push for Aberdeen Royal Infirmary.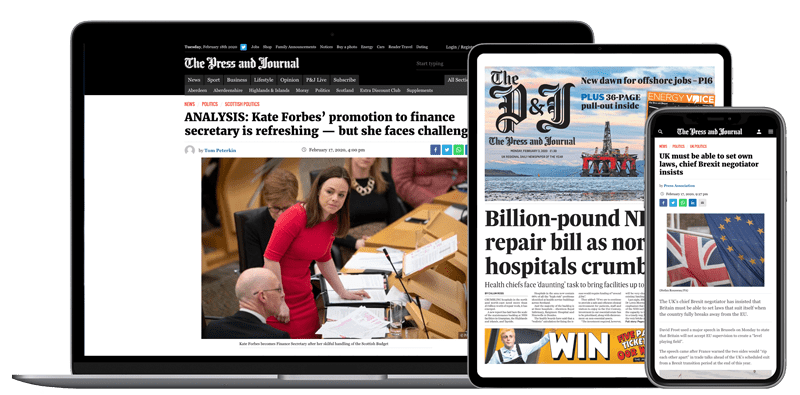 Help support quality local journalism … become a digital subscriber to The Press and Journal
For as little as £5.99 a month you can access all of our content, including Premium articles.
Subscribe