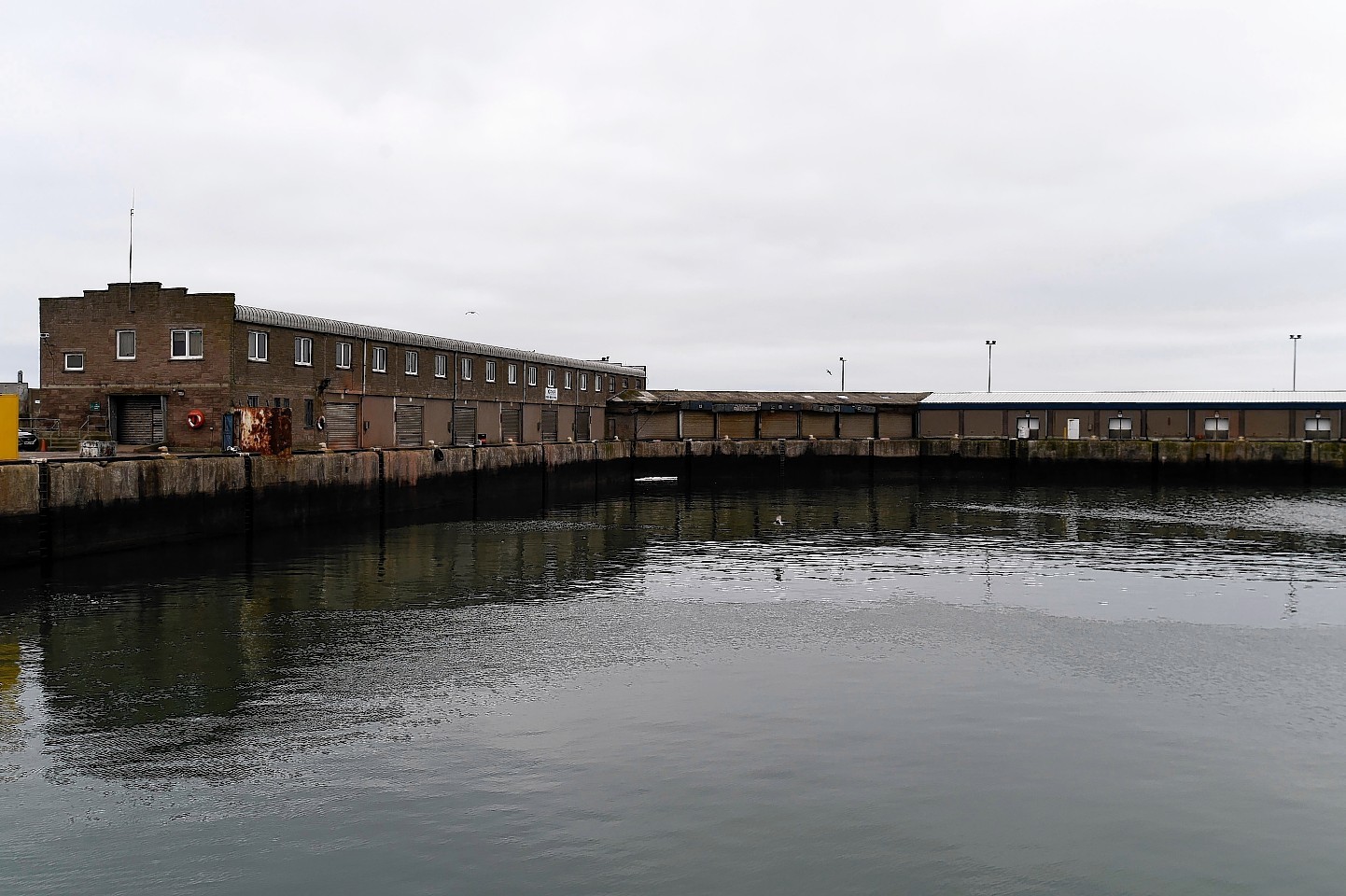 Plans have been unveiled for a multimillion-pound redevelopment of Europe's biggest white fish port.
Harbour chiefs in Peterhead want to attract even bigger boats and create space for their hauls to be landed and sold – and are prepared to spend £47million to make it happen.
Their scheme will involve dredging to create more deep water berthing and building a new auction hall to handle up to 8,000 boxes of fish.
Details of the ambitious project were revealed just weeks after a fire destroyed a major fish processing plant in the Buchan town.
The blaze at the Northbay Pelagic plant last month raged for 10 hours and destroyed both the processing and packing lines and the firm's office and administration block.
The company employs 120 full-time and about 100 temporary workers.
Last night, Peterhead Port Authority chief executive John Wallace said planned investment in the harbour was likely to be the biggest of its kind in the country this year.
"We're pushing ahead as best we can with the project," he added.
"We've secured bank funding and bank support, and our business plan shows that we can proceed with this development.
"It'll be about a 50% uplift in capacity for the market.
"The benefit will be that fish that is landed or arrives in Peterhead – that can't be accommodated in the present fish market and has to be kept over until the next day – will be in a better condition and fetch a better price for the fishermen.
"The biggest thing, I think, is that it will underpin and retain the economic input the port gives to Peterhead and to the Scottish economy.
"You've pretty much got to sprint to stand still in this business, so while Peterhead may be the biggest port at the moment, we're taking measures to ensure that accolade is retained and that the people who have earned it – the fishermen and the processors – are rewarded with modern, state-of-the-art facilities.
"This is probably the largest civil engineering works that will take place in a trust port this year.
"It will create a step-change in the handling of the fish, and there will be more room for the fishermen, but the biggest thing is that the quality of the product being landed will fetch top dollar because it's sold the day it's landed – guaranteed.
"It's a big step by the board. They've always said that this sustainable, evergreen resource – fishing – will be their number one priority.
"I think that's backed by this being the biggest investment the port will have ever made. It shows a great confidence in the industry and all those who are a part of it."
The port authority is also part of a taskforce involving Aberdeenshire Council, the Scottish Government and other bodies created to help the town bounce back from the Northbay Pelagic disaster.
Mr Wallace said the group would continue to look at ways it could support the firm.
He said: "All of the parties that are a part of the taskforce are working feverishly behind the scenes to ensure that Northbay is getting all of the support that can be mustered.
"We're playing our part in that."
It is hoped the redevelopment work at Peterhead will be part-funded by a successful bid to the European and Maritime Fisheries Fund.
Harbour bosses expect to find out if they will be given a grant in April.
Work on the scheme could then start in July, and is expected to last for 18 months.
Meanwhile, neighbouring Fraserburgh could also be in line for a jobs boost.
Processing firm Young's Seafood wants to expand by building a new freezing centre at its Watermill Road plant.
Last night, a spokeswoman for the company said the extension was part of a multimillion-pound investment in the site.
"This latest development is part of our expansion programme, making Young's Fraserburgh our centre of excellence for white fish processing," she said.
"Young's Fraserburgh now employs between 600 and 700 people, with more roles during busy seasons, in the local community.
"Increased processing volume, and work, at Young's Fraserburgh is helping to create a significant number of additional jobs."
Fraserburgh councillor Charles Buchan said he was excited by the possibility of more jobs being created in the town through the fish processing sector.
He added: "I'm delighted that there's the possibility of more jobs coming into the town and It would increase Fraserburgh's deserved reputation as being a centre of excellence for fish and seafood processing in Britain.
"Young's already are one of the largest fish ready-meal processors and any extension is to be welcomed."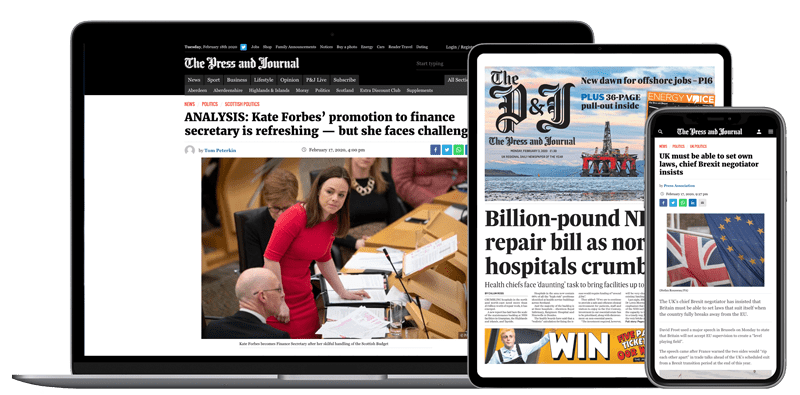 Help support quality local journalism … become a digital subscriber to The Press and Journal
For as little as £5.99 a month you can access all of our content, including Premium articles.
Subscribe