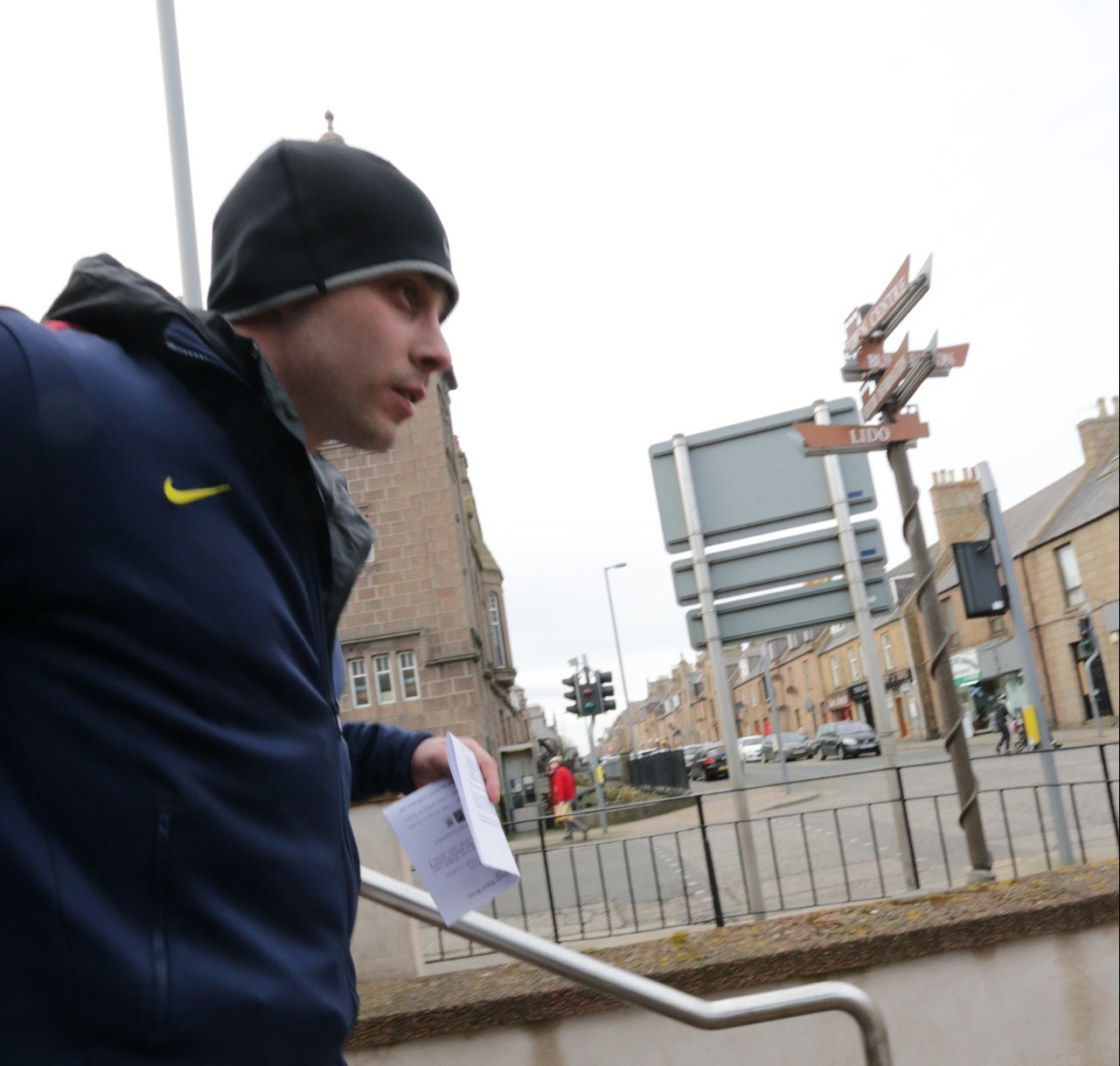 A north-east man verbally abused a shop worker before spitting in her face over a missing £5.
Kestutis Jaraminas, 26, appeared in Peterhead Sheriff Court yesterday charged with the assault of 52-year-old Spar supervisor Jacqueline Smith on July 31 last year.
He was found guilty by Sheriff Andrew Miller based on the evidence of Ms Smith, her colleague Fiona Ellis, 40, and CCTV footage.
Sheriff Miller said: "You spat on her face, I have no doubt whatsoever.
"I've found you guilty of assaulting this lady by deliberately spitting on her face. That's a particularly disgusting way to behave."
Jaraminas, who is understood to live in Peterhead, was fined £300.
The court heard the row broke out at the shop on Drummers Corner after he tried to top up the card for his gas meter.
In court, Jaraminas claimed to have been shortchanged after paying £10 for his utilities – despite the meter only reading £5.
The court heard that he called Ms Smith and her colleague "thieves" and "racists" during the argument over the discrepancy.
Giving evidence to Sheriff Andrew Miller, Ms Smith said that unemployed Jaraminas had claimed she "was a racist for taking money from his card".
She had tried to explain the machine did not have the capacity to allow her to cheat him.
"I tried to explain to him that the machine wouldn't let me do that. He wasn't taking 'no' for an answer," Ms Smith added.
The argument went on for several minutes before she eventually asked Jaraminas to leave, saying he was banned from the store.
"When I opened the door, that's when he turned and spat right in my face. He just walked off down towards the town centre," she said.
Sheriff Miller ordered Jaraminas to pay the fine in £10 installments.