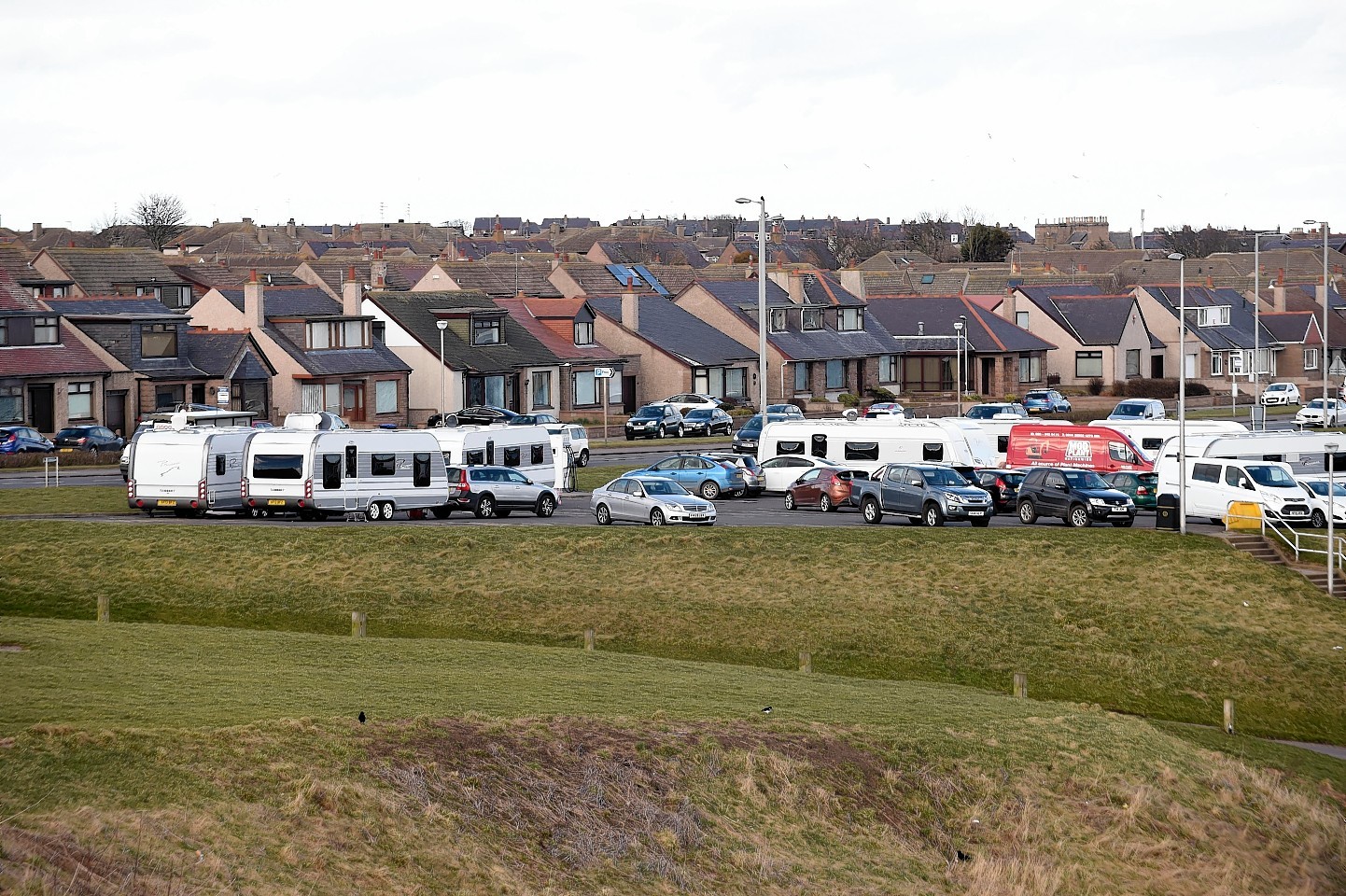 Travellers have pitched up at a popular Peterhead lookout.
Nearly a dozen caravans have set up camp in the Lido car park, which overlooks the town's scenic marina and harbour.
Last night Aberdeenshire Council confirmed eviction proceedings had started, with local councillors saying they hoped they would be gone by the time the caravan park opens for the season.
Councillor Stuart Pratt, chairman of the Buchan area committee, said: "It's obviously disappointing that they are there.
"It is a public car park they're using. The council has already started proceedings, but it does take a bit of time to do that – to get them moved on.
"With the caravan park due to open in a few weeks, we really need to get them moved on as quickly as possible."
A spokeswoman for Aberdeenshire Council officers had become aware of the travellers yesterday.
"They have since visited the site and eviction proceedings will now commence," she said.
Councillor Anne Allan said she was pleased that the authority would be taking action for the benefit of local townspeople.
She added: "If the eviction process has started, then it's just a case of waiting until it takes effect."
Police have also been monitoring the situation.
A spokeswoman for the force said that officers had been attending the "encampment" and that their presence their was "in keeping with routine practices".
Yesterday, travelling youngsters could be seen playing in the Lido car park as parents prepared food.
Nobody within the camp was willing to discuss how long they had hoped to stay at the scenic spot.
There were also unconfirmed reports of members of the travelling community setting up encampments in Boddam.
Last month, a citizen's panel survey spoke to 1,284 people on behalf of Aberdeenshire Community Planning Partnership.
A total of 56% of those asked said the current approach to deal with travellers is ineffective and asked for more stopover sites.