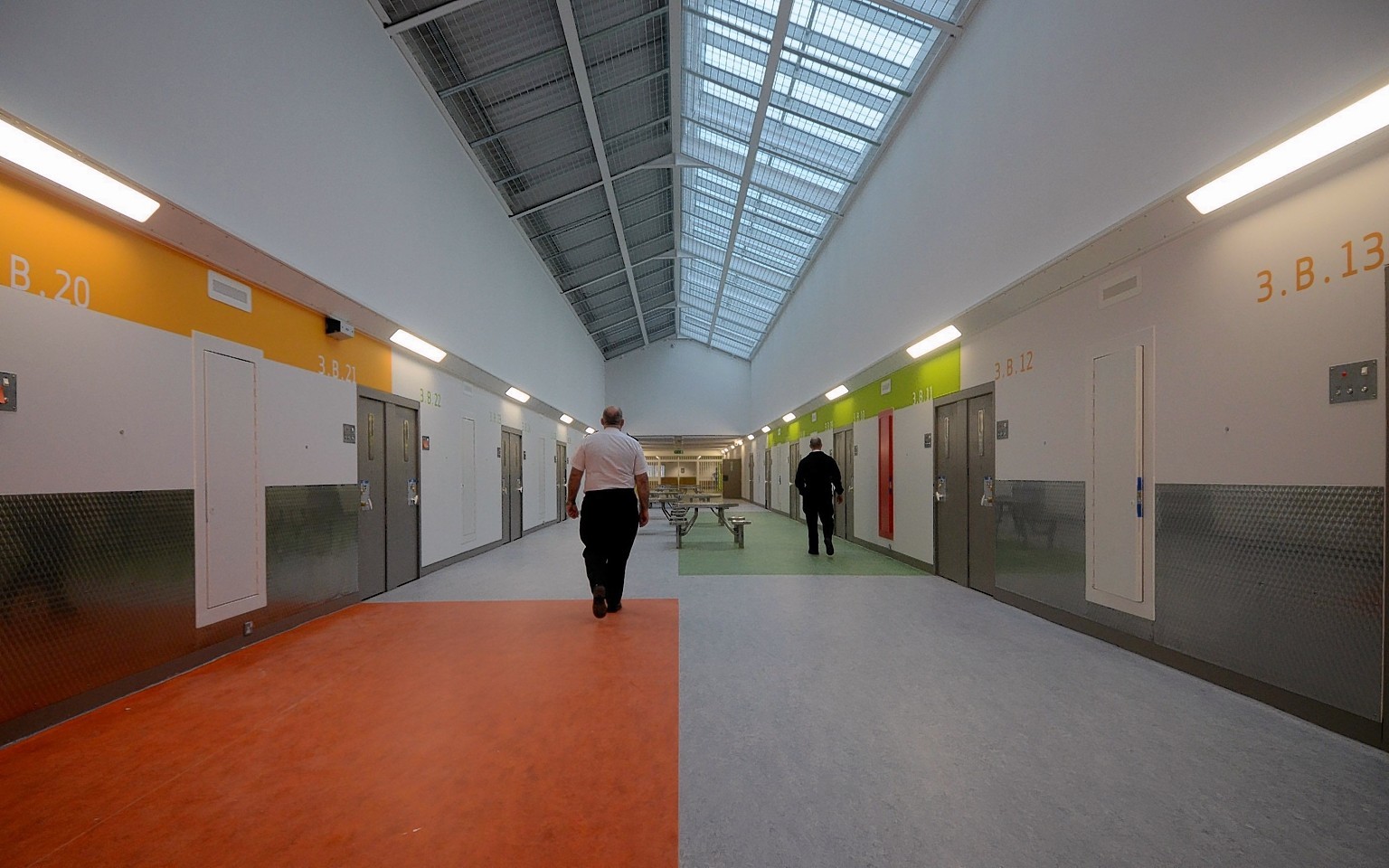 Class A drugs and touch-screen computers are among contraband items seized from visitors to a Peterhead superjail.
Figures released by the Scottish Prison Service (SPS) show staff stopped 10 attempts to smuggle drugs – including heroin, cocaine and cannabis – into the new HMP Grampian in the last 12 months.
Guards have also snatched 13 tablets and five mobile phones with sim cards since the prison opened in March last year.
Last night, Peterhead councillor Alan Buchan – a vocal critic of the £150million project – said it was time for jail chiefs to clamp down.
"It has been a problem since the prison opened," he said.
"A few people have spoken to me about the large, open area and there only being one guard. It's obvious that the prisoners and the people coming to see them will see that as a loophole – an opportunity there to exploit – and that's just what is happening.
"It's very concerning, but hopefully they are trying to crack down on it now. We have known this has been going on for a while and we asked why it had taken the prison service so long to find out about it and do something about it."
Figures obtained previously by the Press and Journal showed home-made knives, syringes, mobile phones and stashes of cocaine and cannabis had been found in prisoners' cells.
Just weeks after the new jail opened, its Ellon Wing was the scene of a 14-hour stand-off between police officers, prison staff and inmates, resulting in £150,000 of damage.
Peterhead MP Eilidh Whiteford said it was "vitally important" that the prison was a safe environment.
"We are lucky to have diligent and professional prison service staff and details of their successful efforts to thwart the smuggling of contraband is welcome and reassuring news," she added.
A spokeswoman for the SPS said the seizures highlighted the progress being made to make the superjail safer.
She said: "Any increase in the number of prohibited items being recovered within our establishments can be attributed to the professionalism and diligence of our staff and partners, advances in technology and the deployment of various methods of detection, such as intelligence gathering and tactical dog units."
The 500-inmate capacity jail – built to replace the old Peterhead prison and Craginches in Aberdeen – is the first in Scotland to house men, women and young offenders on the same site and has a built-in rehabilitation centre.