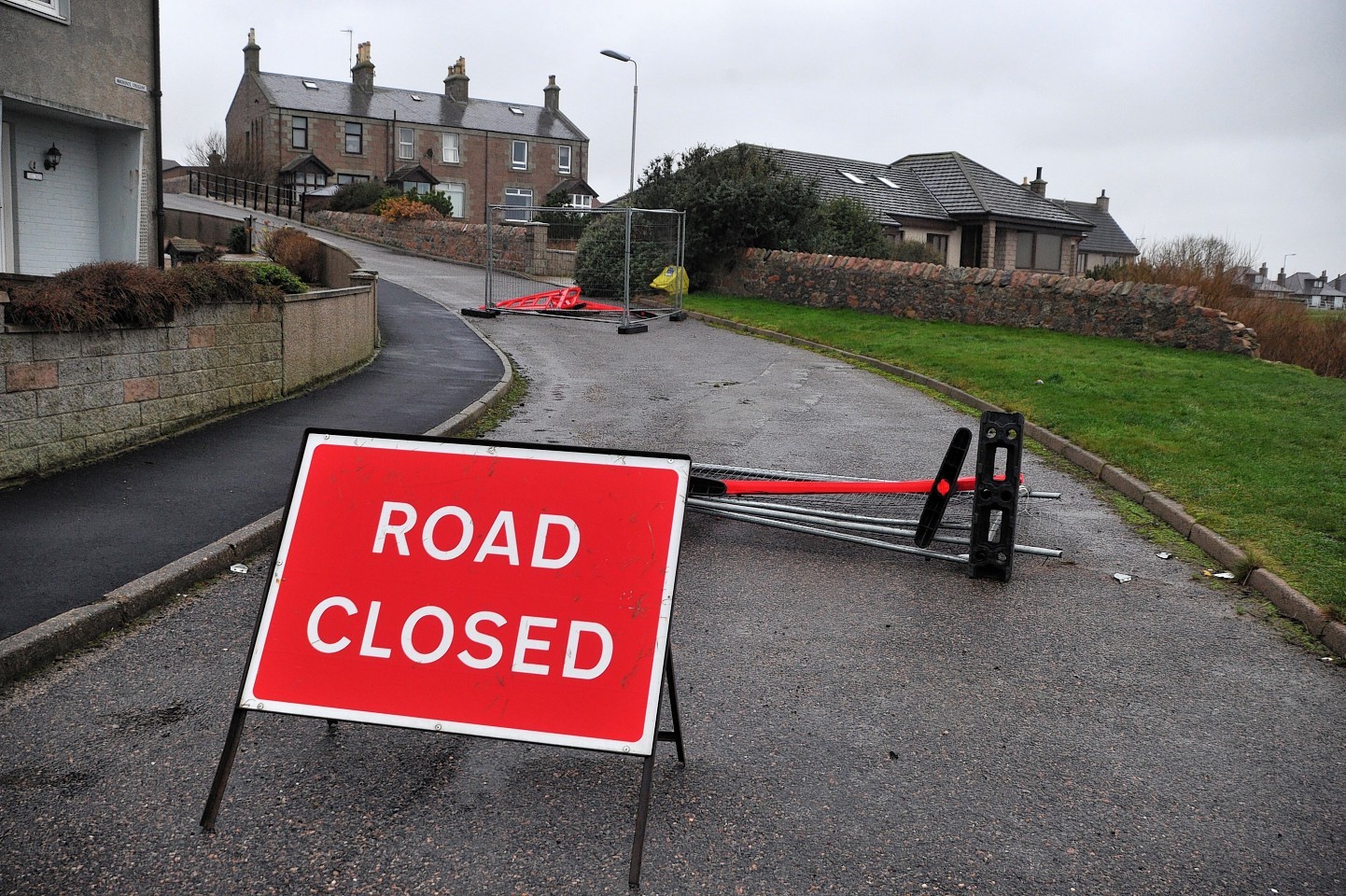 The long-running controversy over the future of a Peterhead road appeared to be drawing to a close yesterday as councillors agreed its permanent closure.
Mackenzie Crescent, a residential street overlooking the harbour area, was hit by a landslip three years ago.
A temporary traffic order banning vehicles from using a stretch of the route has been in place ever since.
Residents have resisted attempts by Aberdeenshire Council to enforce a permanent block, but the move was agreed at a meeting of the full council at Woodhill House yesterday.
A spokeswoman for the local authority said: "Concerns had been expressed through the consultation about access to properties, difficulties regarding waste collections, the effect on property prices, winter maintenance, the width of the road, an increase in three point turning and the dangers of reversing vehicles.
"Each comment was carefully considered by officers who set out their responses to the issues raised."
Councillors previously rejected spending £600,000 to stabilise the landslip and reopen the road.
The spokeswoman added: "The council will continue to monitor the slope and take any appropriate action if the area is subject to further landslips."
Peterhead councillor Stephen Smith has campaigned with local residents to keep the road open.
Speaking after yesterday's decision he said: "It's clear residents still have concerns and rather than draw a line under the issue, which this report seeks to do, I would want the roads department to agree to keep the situation with the road under review and monitor the slope so that the door is left open for a solution to be found in the future."
Yesterday 72-year-old Mackenzie Crescent resident James Duncan told the Press and Journal he and his neighbours felt betrayed by the local authority.
He said: "It seems very clear that the decision has already been made, but this road closure is only going to inconvenience all of the residents here."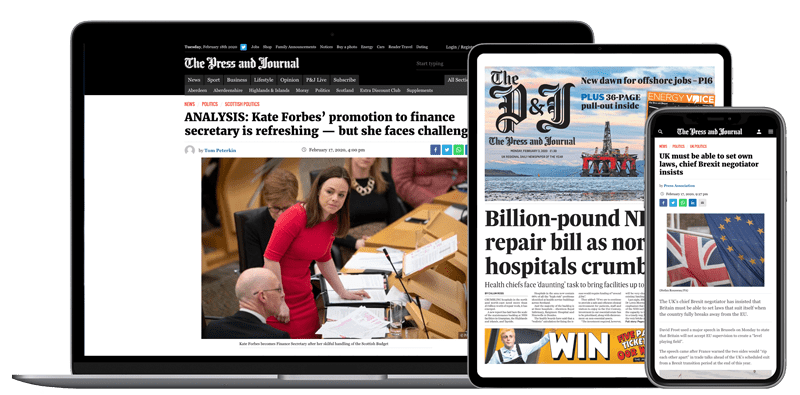 Help support quality local journalism … become a digital subscriber to The Press and Journal
For as little as £5.99 a month you can access all of our content, including Premium articles.
Subscribe