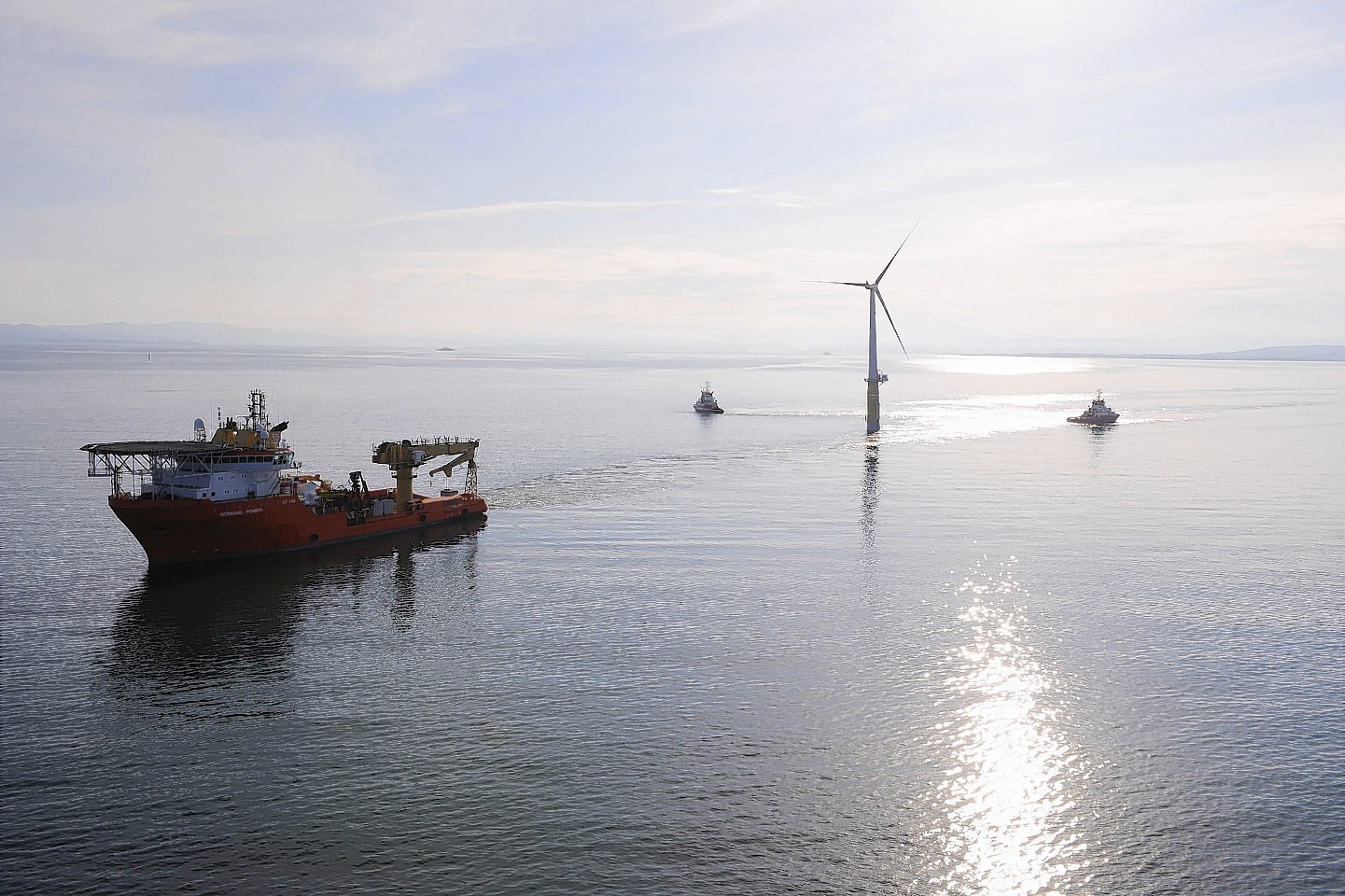 The Scottish Government is being urged to back plans for a ground-breaking floating windfarm project hailed as the future of renewable energy.
Norwegian firm Statoil is spearheading the Hywind pilot programme and wants to instal five 600ft turbines 13 nautical miles off the coast of Peterhead.
Rather than being embedded in the sea floor, each of the mammoth 1,000-tonne structures would be tethered and allowed to float.
Their design means they can be situated in water deeper than any turbine before them, largely out of sight of coastal residents.
The water at the proposed site is about 330ft deep, but engineers believe the technology could be used in depths of up 3,600ft.
Statoil's plans have been on the table for some time – but are now entering a crucial phase as the Scottish Government considers its marine licence application.
Last night, the firm's Knut Rostad said: "The project is developing according to plan. We're moving towards a final investment decision in September 2015.
"To do that we need consent for both the onshore and offshore planning. Both applications have been filed, and we hope to get consent during this summer.
"A marine licence will of course be crucial for further development of the Hywind Scotland Project."
Although Statoil is approaching the project as a pilot scheme to demonstrate that the Hywind technology can work, it claims five 6MW structures would generate more than enough energy to power Peterhead, which has a population of 18,500.
If the technology can be proven to work, Statoil hopes to roll it out at deep water sites across Scotland and the rest of the world.
For the Peterhead test to go ahead, Statoil needs a marine licence from the Scottish Government, as well as planning permission from Aberdeenshire Council for onshore work in Peterhead.
A Scottish Government spokeswoman said: "For Scotland to take full advantage of our huge offshore wind potential, we will need to move into deeper water and floating offshore wind technology will allow us to do so."
At a public exhibition in Peterhead last year, project boss Torgeir Nakken said the ultimate goal of the scheme was for the turbines to be sustainable without government subsidies.
The Hywind project is one of a number of renewable energy test balloons planned for the region.
James Welsh, development boss of the Energetica corridor project, met representatives from Statoil earlier this year.
He said: "Overall it's great to see such an innovative project within the Energetica corridor. Having Statoil coming forward and putting something in when you're looking at renewable energy and the innovation of floating turbines is fantastic.
"It's great for the north-east not just because of renewable energy generation, but because it brings maintenance jobs to Peterhead as well.
"I think there's a lot of transferable skills in the north-east. It's great to see big, headline-making projects coming forward.
"The CCS (carbon capture and storage scheme at Peterhead Power Station) is moving forward and they've got planning applications in. These are big projects by big players in the oil and gas industry who are taking forward alternative energy."
Last night, Banffshire and Buchan Coast MSP Stewart Stevenson said: "Offshore renewable energy will become an increasingly important industry in the future.
"The decision to develop the pioneering Hywind Offshore Windfarm 13 miles off the coast of Peterhead demonstrates the international reputation that the north-east of Scotland has."
He added: "This application shows the area is well equipped with the knowledge and experience to develop and maintain energy generation in the future."
The Hywind pilot programme could be built in 2017 and remain in place for 20 years.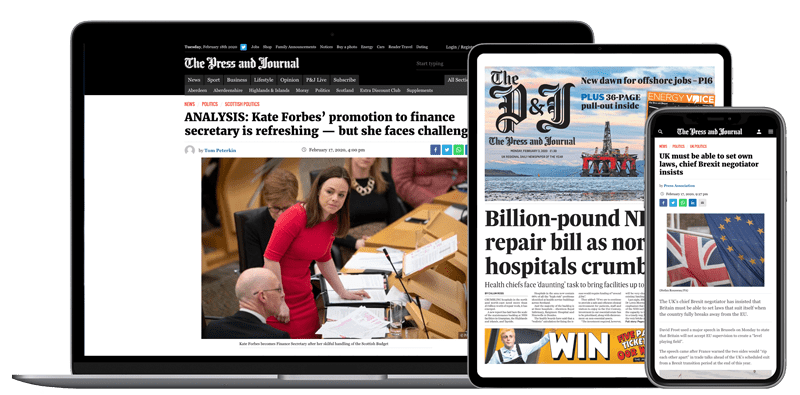 Help support quality local journalism … become a digital subscriber to The Press and Journal
For as little as £5.99 a month you can access all of our content, including Premium articles.
Subscribe