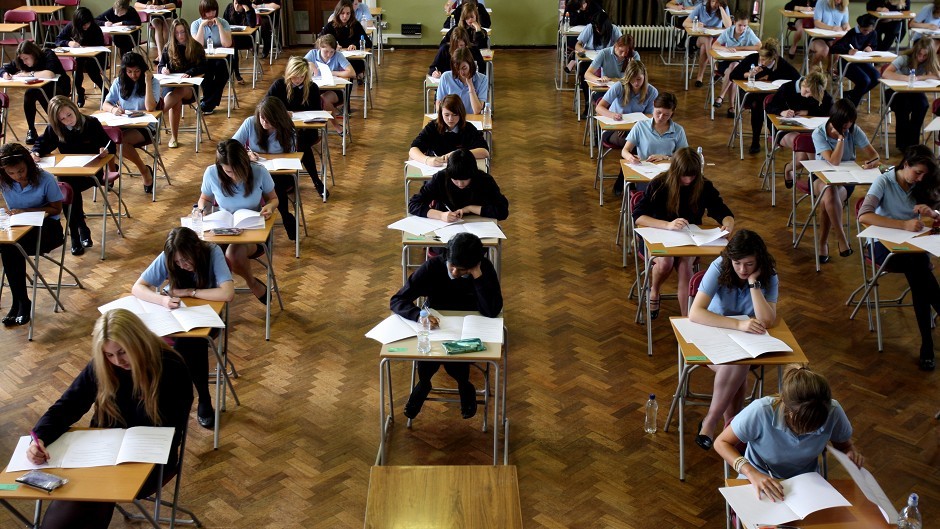 Parents in Peterhead were outraged last night after police were called to investigate pranksters who deliberately set off a school fire alarm three times during an exam.
The deafening emergency siren sparked panic among pupils sitting a crucial English exam, disrupting work and forcing invigilators to extend the test time.
The culprits set the alarm off twice more after the national exam finished, disrupting hundreds of students across the campus.
Staff quickly confirmed all five incidents were hoaxes and the building was not evacuated, but parents of affected pupils hit out last night.
Amanda Cruickshank's son was sitting the National 5 English paper when he was hit by the alarm fiasco. She said: "One of the teachers ran to see if it was a real fire or just a hoax.
"They were told to carry on but my son said it was a nightmare because the alarm went off twice more and was distracting."
Another of Mrs Cruickshank's children was due to sit a test which had to be called off due to the repeated alarms.
She continued: "It has been a disruptive day for them all. My son had been practising hard for this exam – most of the kids have because the essays are quite hard going – and for this to happen has left him so disheartened."
Another mother branded the situation a "disgrace". She said: "My son has worked so hard since the prelims to get good results in these finals. He said it was sot distracting, he forgot quotes that he had already memorised."
The parent – who did not want to be named – added: "My husband and I are angry that the hard work and effort may have been compromised.
"What happens to the kids if the results come back poor due to distraction and disruption during the actual exam?"
Parents across the town were alerted to the chaos by two text messages from senior academy staff.
The first said: "Following the disruption to the exams today due to the fire alarms two individuals have been charged by the Police."
Then, 90 minutes later, a second message read: "A report will be made to the SQA to explain the disruption during exams due to the fire alarm today."
Last night an Aberdeenshire Council spokesman said: "This morning three separate fire alarms sounded during an SQA exam taking place at Peterhead Academy.
"On each occasion it was immediately established by janitors that there was no fire and therefore no risk to pupils and no need for an evacuation.
"Pupils were given extra time at the end of the exam by invigilators and a report will be going to the SQA to ensure these circumstances are taken into account."
A spokeswoman for Police Scotland confirmed officers were investigating the incident.
She said: "I can confirm that officers were called to Peterhead Academy today after the fire alarm was set off several times. We are following a positive line of inquiry."
Fire alarms activated in busy public buildings such as schools, hospitals and care homes automatically dial out to the Scottish Fire and Rescue service, which sends crews to every call unless it is told to stand down.
Fire chiefs said they did not want to comment on yesterday's incident while a police investigation is underway.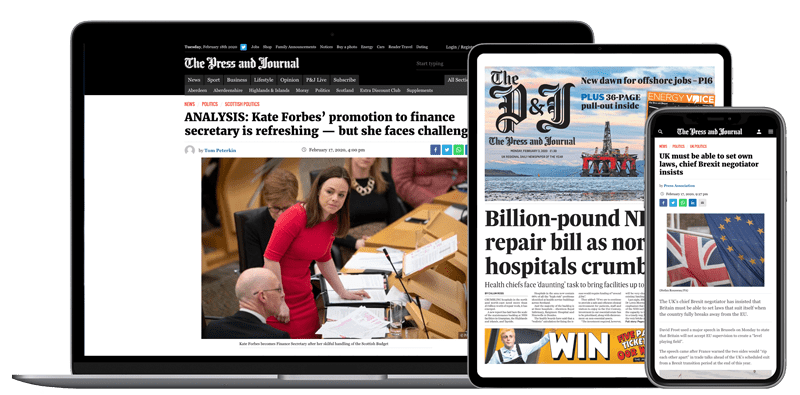 Help support quality local journalism … become a digital subscriber to The Press and Journal
For as little as £5.99 a month you can access all of our content, including Premium articles.
Subscribe