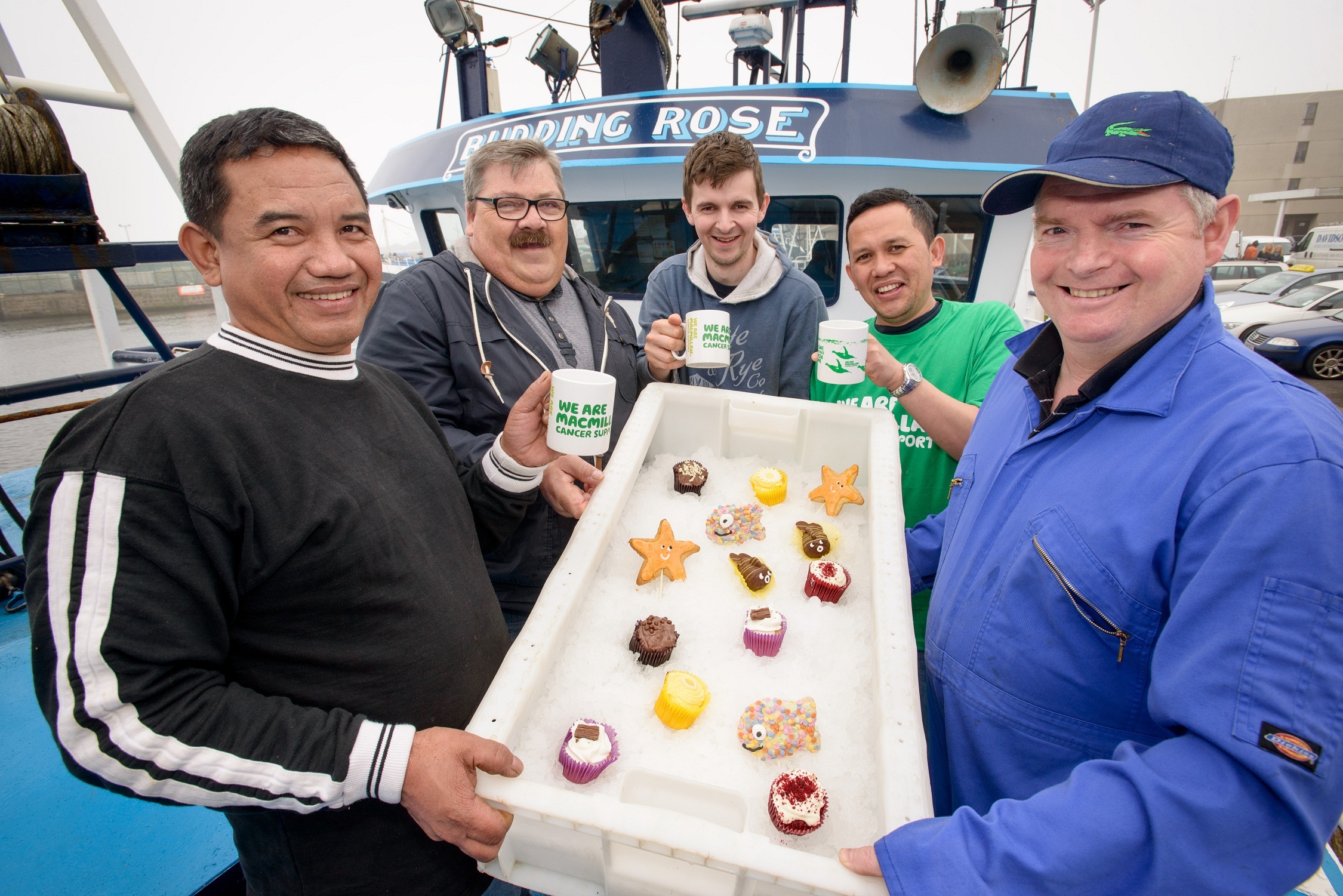 North-east fishermen hauled in a catch with a difference when they helped launch a national cancer charity fundraiser.
Skipper Peter Bruce and the crew of the Budding Rose enjoyed a selection of fish-themed biscuits and cupcakes to promote the 25th annual Macmillan Cancer Support's World's Biggest Coffee Morning.
Last year Macmillan estimates over five million people were involved in the event and a staggering £138m has been raised since 1991.
Mr Bruce said: "There's not a family in the country that hasn't been touched by cancer. I have firsthand experience of the work Macmillan Cancer Support do.
"Having a coffee morning aboard the boat is a great way of raising funds to support their great work."
The Budding Rose crew were joined by Caroline Buchan, project worker at the Grampian Macmillan Cancer Centre Project in Peterhead, which provides grants for people affected by cancer.
"We help people at a very difficult time when they are not able to work but still need to pay the bills," she said. "Without the funds raised by events like the World's Biggest Coffee Morning, we couldn't do the work we do."
There are currently two and a half million people currently living with cancer in the UK, and Macmillan is encouraging more people than ever to head along to a community coffee morning to enjoy a cake and a brew for charity.
The flagship fundraiser World's Biggest Coffee Morning is taking place on Friday. This year Macmillan is hoping to celebrate its 25th Anniversary by raising over £25million for people affected by the disease.