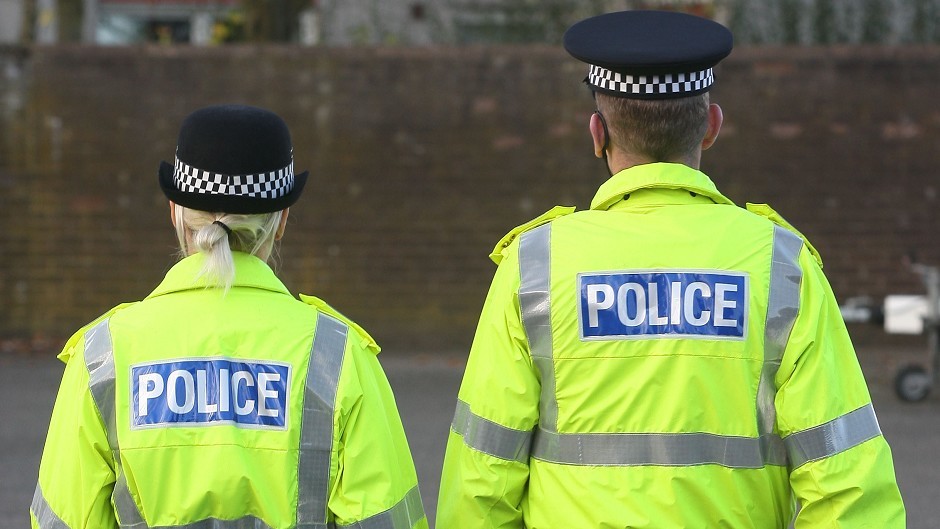 Staff at a town-centre shop have hired a security guard and been issued personal alarms because they are being terrorised by gangs of youths.
Workers at the New Look store in Peterhead fear for their safety after one of the yobs brandished a knife outside the premises.
Employees have been forced to leave the Drummers Corner branch of the clothing chain through the back door to avoid confrontations with their persecutors.
Police have also stepped-up patrols in the area and the local authority has warned the town-centre disorder is damaging businesses.
Gangs of up to 15 youths – aged between 14-19 – are understood to have stopped drivers from making deliveries to the shop, and once sealed its doors shut with tape.
They congregate around the store, which is on the edge of the pedestrian precinct in Peterhead's main shopping area, between around 4pm and 9pm.
June Lovie, deputy manager at the New Look branch, said the youths were a constant menace.
She said: "They ram their bikes up against the window and kick their balls against it, too, and they give us verbal abuse.
"Even when the shop isn't open, they're sitting in the doorway, almost running over customers with their bikes, and vandalising the place.
"They just do what they want, they don't care. We have old ladies coming in telling us they're terrified.
"It really is ridiculous, a joke, pathetic."
Earlier this month, police charged a 16-year-old with breach of the peace after an incident outside the shop.
George Cordiner, community police inspector, described the violence outside New Look as a "continuing problem".
"We have been putting more foot patrols down there to try and stop young people congregating," he added.
Last night, Peterhead councillor Anne Allan – a member of the local community safety group – said: "It's a difficult one. It's probably just a few kids with high spirits thinking it's funny to do things.
"The community safety group has made personal safety alarms available, anyone can get them if they want one.
"I think people need to be aware of their circumstances and take care. If you see something suspicious – a youth carrying a knife – then call police. The police can't be everywhere but if they get a call they will go.
"I would also say to the parents of these children, do you know where your kids are and what they're doing on these dark nights?"
Aberdeenshire Council's Buchan area manager, Chris White, said the trouble was "harming business and making the town centre a less pleasant place to be".
He urged locals to report any incidents to police.
"Shop fronts and lighting have been targeted recently and we are working with the owners and Police Scotland to resolve the matter," he added.
"Aberdeenshire Council and private business owners are making a huge effort to make Peterhead an attractive and thriving place to live and work."
Police have urged anyone with information on the town-centre disorder to contact then on 101 or Crimestoppers on 0800 555111.