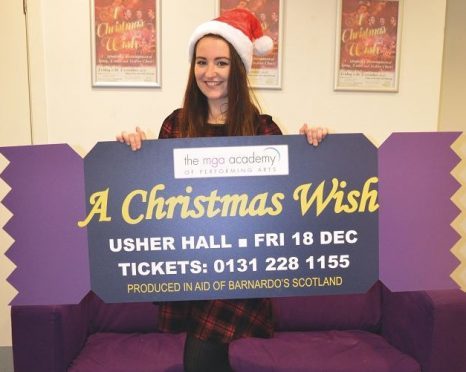 A talented north-east student has capped her year by performing a "dream" role in front of hundreds at Edinburgh's iconic Usher Hall.
Former Peterhead Academy pupil Erin Murray played a lead role in the MGA Academy of Performing Arts' production of Christmas Wish.
The 17-year-old, a fixture of Peterhead's Pantomime Group from the age of just nine, is now studying at the Edinburgh-based performing arts school.
She said her Christmas wish had been to act on stage and it was "great" to have her family in the crowds supporting her.
More than 2,000 audience members filled the capital's premier music venue to hear Erin and her classmates' festive performance of the family-friendly stage show.
She added: "This is great experience for me and I feel so lucky to be getting the opportunity to perform in such an iconic venue.
"One day, I'd love to get a job working in London's West End, and my dream is to be cast as Eponine in Les Miserables."
Directed by Andrew Gowland, the annual show brings together more than 200 young performers from the MGA Academy, ranging from eight-year-old members of their junior school through to more experienced students soon to embark on careers in acting, dance and musical theatre.
The show has become a staple of Edinburgh's calendar and, in true festive spirit, proceeds from ticket sales are used to make a considerable donation to Barnardos Scotland.
Mr Gowland said the show was not just any kind of pantomime.
"The Usher Hall is a stunning venue – it's in the centre of Edinburgh and surrounded by all the festivities," he added.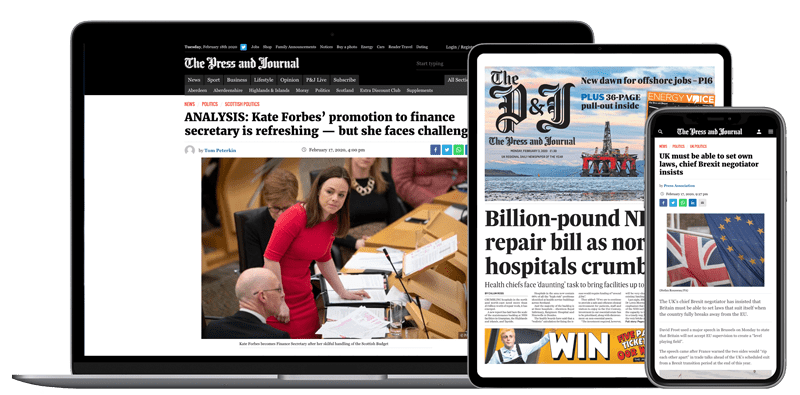 Help support quality local journalism … become a digital subscriber to The Press and Journal
For as little as £5.99 a month you can access all of our content, including Premium articles.
Subscribe