The story of a dedicated north-east secondary school teacher has gone viral after a video from his emotional retirement party was posted online.
Pupils at Peterhead Academy threw a surprise party for Allister Strachan, who taught at the school for more 40 years.
Mr Strachan, who has served as both a history and guidance teacher, was overwhelmed when he is led into a classroom filled with balloons and pupils sporting festive jumpers.
In the video, Mr Strachan is heard to say "You don't need to do that folks" before one of his guidance students named Emma cuts in to say, to cheers, "you deserve it".
She added: "You've worked in this school for over 40 years and you've helped so many people. You really deserve this."
In an emotional farewell speech, Mr Strachan said: "You didn't need to do this. It's really been my privilege to teach you lot. It's been great having you as pupils and seeing how far you've come on."
The two-minute-long "Thank You Mr Strachan" video includes photos of the teacher with his guidance class on the final day before the festive break, and has now been viewed thousands of times online.
Hundreds of past and present pupils have liked the video on social media, and dozens more have shared and commented on the tribute.
One man wrote: "A lifetime of dedicated education & guidance to generations of teenagers in this town. The best of the best. Enjoy your retirement Ali."
Another said: "Mr Strachan is the kindest gentleman I have ever met and always smiling. He has seen my son through his time at academy and truly deserves to enjoy his retirement. He really will be a miss in the school."
And one woman added: "A very young history teacher when I was at the academy many moons ago. Loved and respected by his pupils back then too. Very happy retirement Mr S. You've been a credit to the teaching profession."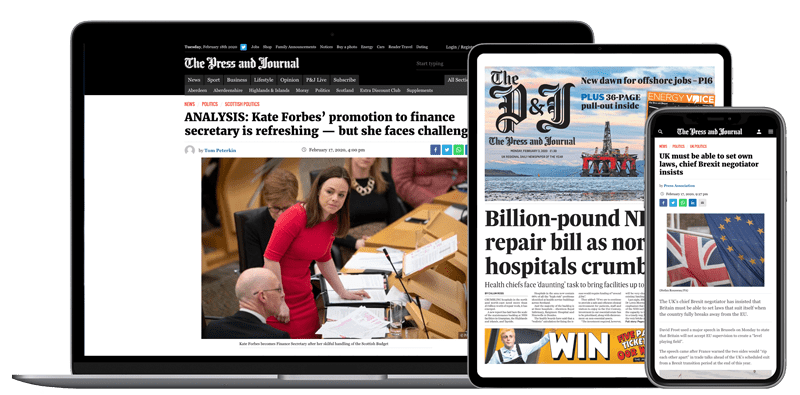 Help support quality local journalism … become a digital subscriber to The Press and Journal
For as little as £5.99 a month you can access all of our content, including Premium articles.
Subscribe