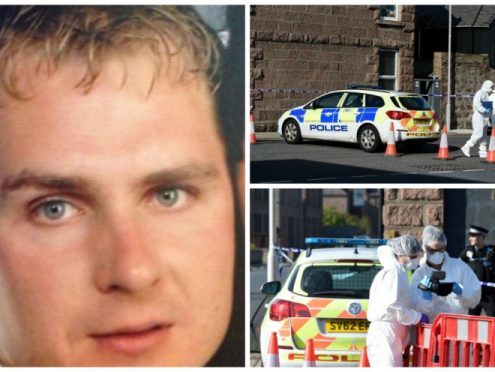 A court has been told a witness in a murder trial lied in statements made to police.
The comments were made during the evidence of Orinta Kalinausaite at the High Court in Aberdeen during the trial of Kestutis Butkevicius.
The 45-year-old is accused of murdering his flatmate Martynas Krasauskas at an address in Peterhead's King Street.
Ms Kalinausaite also rejected any suggestion that she was the one who caused injury to Mr Krasauskas.
Butkevicius is accused of repeatedly punching him on the head and body as well as striking him on the body with a knife on September 27.
He is also charged with attempting to defeat the ends of justice.
He denies the charges against him and has lodged a special defence of incrimination, blaming Ms Kalinausaite.
His defence counsel, advocate Drew McKenzie, pointed to differences in four police statements made by the witness compared with her evidence in court.
In one of the statements she told police that an argument in the hallway had stopped and that she saw Mr Krasaukas sitting against a radiator in the bathroom with Butkevicius standing next to him.
The statement read: "I looked down at Martynas, he said, 'Orinta I do not feel good'."
Mr McKenzie asked her if that was what the statement said, and she said it was, but when asked if it was true, she said: "Martynas did not tell me anything, it's a lie."
She also admitted that other parts of her statements were untrue, and when asked why she said it was because she was "scared" and "shocked".
Earlier in the day, advocate depute Shirley McKenna had asked the witness: "It may be suggested to you that it was you who injured Martynas on September 27, the injury that caused his death, not Kestutis. What do you say to that?"
She replied: "No, there is no reason why I should hurt Martynas, and I never had a row with him."
The court also heard a recording of a call to the ambulance service in which the accused tells the operator that Mr Krasauskas "may be dead".
During her evidence, Ms McKenna showed Ms Kalinausaite pictures of the scene, including a towel which had blood on it.
When asked how the blood came to be on it, the witness replied that Butkevicius had tried to "clean".
When asked what he tried to clean, she replied "Martynas's wound".
Ms McKenna also asked her about a police statement she made in which she said Butkevicius had told two people that he had "stabbed" Mr Krasaukas.
She asked if what she had told the police was the truth and she replied that it was.
The trial continues.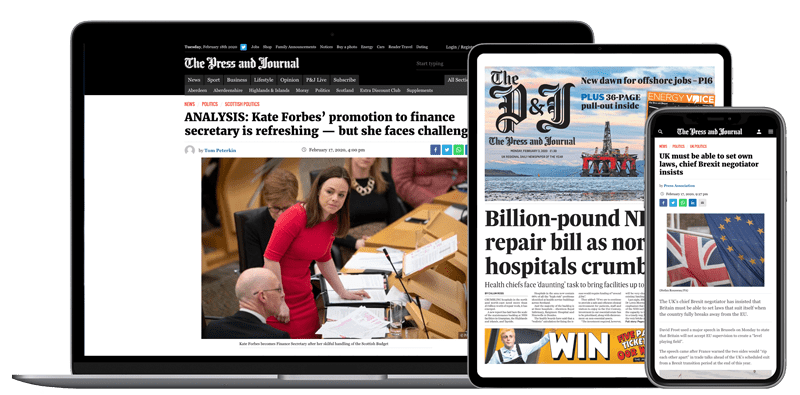 Help support quality local journalism … become a digital subscriber to The Press and Journal
For as little as £5.99 a month you can access all of our content, including Premium articles.
Subscribe