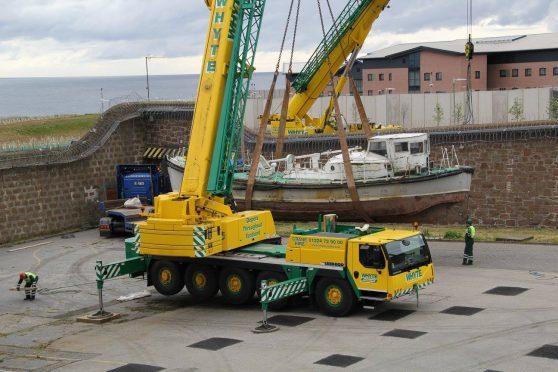 A new museum in the heart of Scotland's most notorious former jail will open its doors to the public in June.
The cell doors at HMP Peterhead were locked for the final time in 2013 when flagship superjail HMP Grampian opened next door.
The Victorian facility, which was the scene of a dramatic riot and hostage situation in 1987, was snapped up by local engineering giant Score Group who have worked to transform the site.
A training centre for the company's apprentices is already operational and now the finishing touches are being put to the Admiralty Gateway visitor centre.
Local residents have now been offered the change to visit the museum and take the tour free of charge before the official opening in June.
In a statement on the centre's website, a spokesman said: "Take a step back in time when you visit the former HM Convict Prison, Peterhead which opened in 1888 and now forms part of the Admiralty Gateway.
"The prison museum will open to the public on Tuesday, June 7 at 10am, however we would like to offer an opportunity for members of the local public to visit the museum and take the tour free of charge prior to this date."
The tours, which will take place next month, will give visitors a first-hand look at what life was like as a convict in the infamous jail between 1888 and 2013.
More information about the Admiralty Gateway and May's tours is available on the centre's Facebook page.