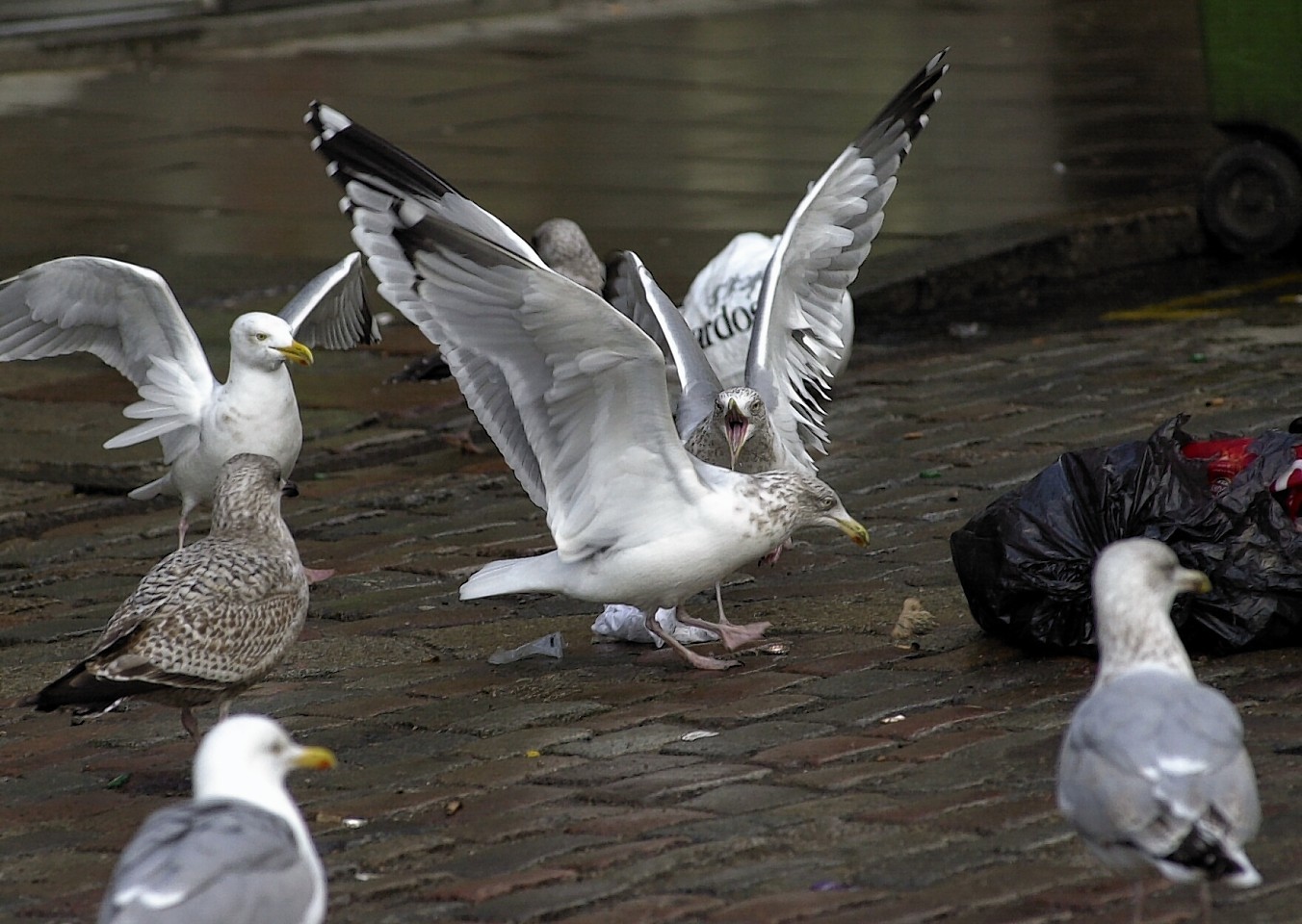 Efforts to combat nuisance gulls in the north-east's biggest town have been stepped up as the council begins to clear birds nests.
The seabirds are a persistent problem in Peterhead and every year Aberdeenshire Council receives complaints about people and pets being attacked, as well as the mess caused by droppings.
Last year the local authority launched a survivor's guide to living with urban gulls in what was described as the beginning of a five-year initiative to run the pests out of town.
The aim is to persuade the birds that their natural environment is not in the heart of Europe's largest whitefish port.
And now the council is running a subsidised pilot programme to clear nests from roofs in Marischal Street, Thistle Street, Back Street and crucially Drummers Corner.
In total, 19 property owners have taken part allowing the removal of 32 nests from 40 town centre buildings. An average of three eggs are laid in each nest so this scheme may have prevented around 100 new gulls from hatching.
The work is being done under a general licence from Scottish Natural Heritage (SNH). Only eggs are taken and no chicks or adult gulls are harmed.
Speaking ahead of the return of pest controllers this week chairman of Aberdeenshire's infrastructure committee, councillor David Aitchison, said: "Gulls have become a very serious problem in Peterhead town centre in recent years, though other towns are affected.
"Many people have been attacked, and some have been injured. Businesses have been badly affected as potential customers are reluctant to venture into town.
"Town centre residents have also had to put up with the noise disturbance and mess caused by nesting gulls and I'm pleased we are able to take action and try new things to address the concerns of local people and visitors."
Committee vice-chairman and Peterhead councillor, Stephen Smith, added: "The area targeted was identified as a hotspot for gulls breeding around the town centre, with the aim being to reduce the number of young gulls competing for food in late summer, which should reduce the incidence of attacks on people to steal food."
Last year the council spent around £12,000 clearing nests and eggs at more than 100 local authority properties. A similar sum was spent using hawks as a deterrent at schools and other council buildings.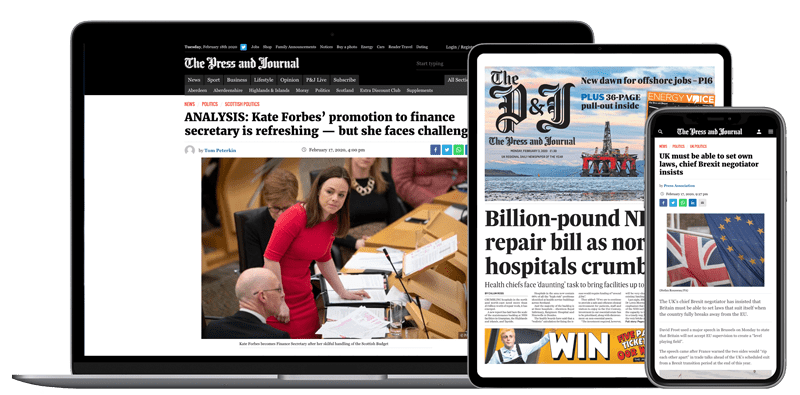 Help support quality local journalism … become a digital subscriber to The Press and Journal
For as little as £5.99 a month you can access all of our content, including Premium articles.
Subscribe