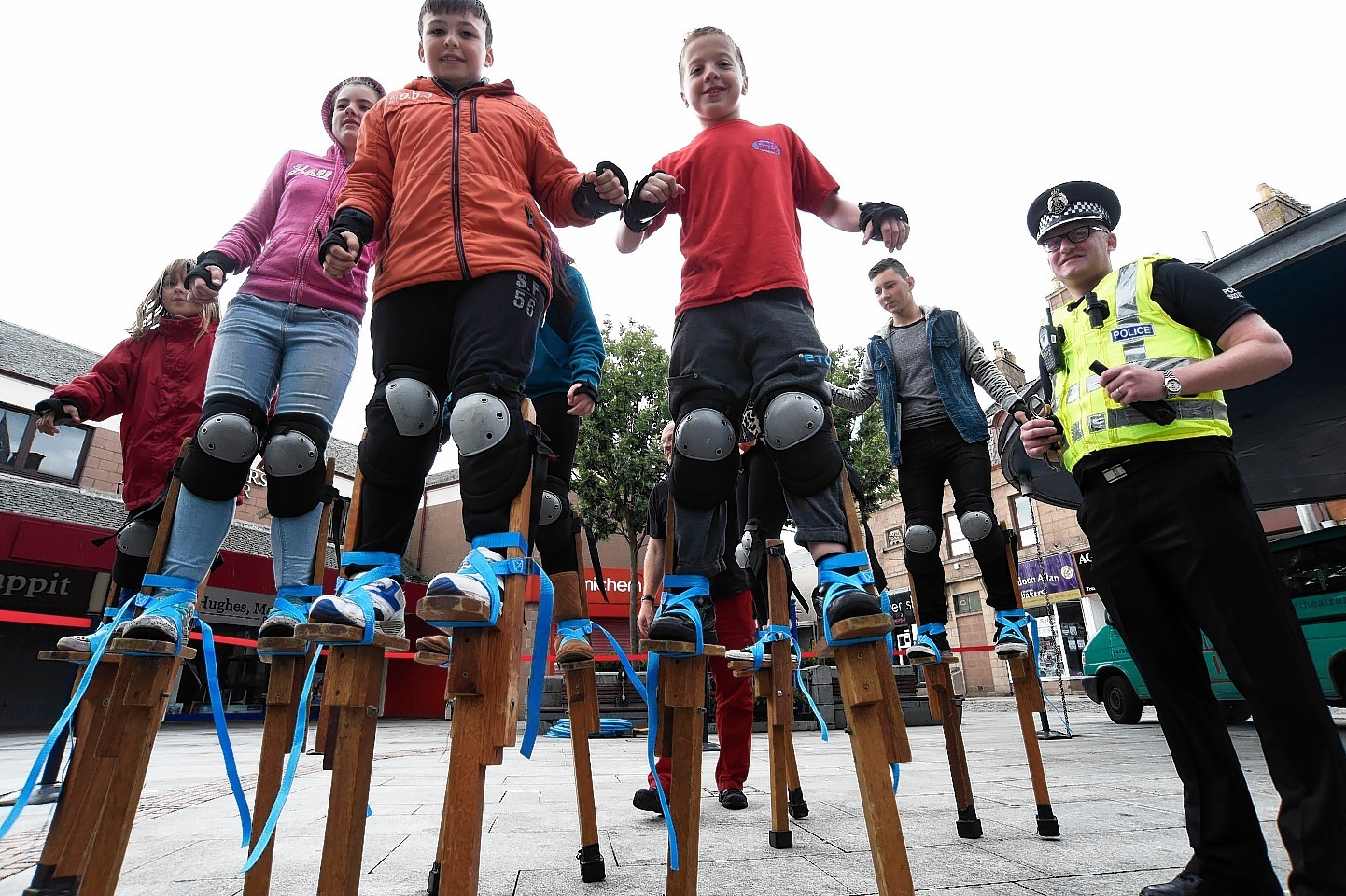 A youth development group has relaunched a successful night-time performing arts project to keep young people out of trouble.
The Oot and Aboot diversionary initiative is run by circus troupe Modo in Peterhead four nights a week through the summer holidays.
The venture, which has proved effective in the past at encouraging youngsters to learn new skills and stop loitering in areas of the town centre, has been made possible by a grant worth nearly £10,000.
Modo entered the council-organised Your Voice Your Choice contest this year and was chosen by Peterhead residents as one of 12 projects to gain a slice of £100,000 of community funding.
Last night Modo director, Martin Danziger, said the scheme was about engaging with young people in Buchan and helping the whole community feel safer.
He added: "Oot and Aboot takes circus to the street, parks, public spaces and anywhere that young people are.
"[It's designed] to engage them, to give them something positive, healthy and safe to do, to encourage them to commit, to gain accreditation, and ultimately to give something back.
"Oot and Aboot is open and free to all. Activities will involve stilt walking, fire, plate spinning, and tight wire walking."
Modo will be in Drummers Corner from 6pm on Mondays, Tuesdays and Thursdays during the summer holidays and the team will visit Eden Park on Friday evenings.
When the sessions are held in Drummers Corner, the youth cafe operated by Modo will be open offering young people a "safe, fun place in the town centre".
The cafe has table tennis, pool and air hockey equipment for use by participants.
Mr Danziger added: "The youth cafe also offers a great opportunity for professionals to meet young people and introduce their services and activities.
"If you or your organisation would like to come down on any night, you would be very welcome. And please feel free to forward this on to other organisations."
For more information and details of Oot and Aboot activities, visit Modo's Facebook page.