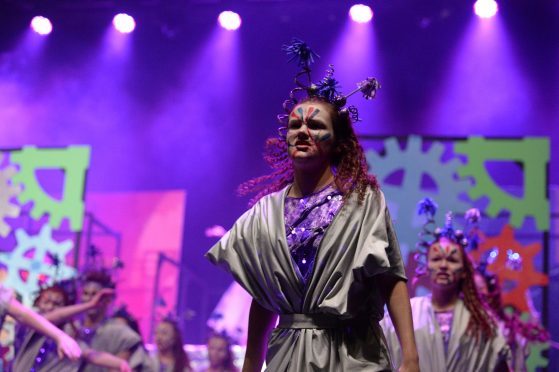 A north-east academy has missed out on claiming the top prize at the finals of this year's Rock Challenge.
Peterhead Academy, alongside schools from Yorkshire, Lincolnshire, Cumbria, Nottinghamshire and Angus, took part in the event's Northern Premier Final on Saturday in Grimsby.
But, while there was joy for eventual winners Arbroath High School, the youngsters from Peterhead had to settle for fourth place.
Last night, however, organisers were full of praise for the team who won the event in 2015.
Peterhead gained automatic entry into Saturday's final because of their earlier victory and they performed a showcase piece dubbed Claire.
Councillor Christine McGillian, mayor of the Borough of North East Lincolnshire, said the event was "amazing".
She added: "It was such an honour to be able to give out the first prize to Arbroath High School.
"It proves that you can achieve whatever you want to achieve if you work hard enough and long enough."
Martyn Fletcher, whose firm Ansvar Insurance sponsored the event, echoed these sentiments in declaring: "Once again it's a really inspiring evening: I don't get where they get their energy from.
"Every performance was a winner – I really enjoyed it."
And sponsor Andrew Marr, of Andrew Marr International, added that the entire audience seemed to enjoy the event.
"It's been a really wonderful evening with some outstanding performances," he said.
"Everyone has had a really wonderful evening of entertainment."
The secondary school did, however, pick up awards for their efforts.
As well as being hailed for their choreography, the Peterhead school notched award wins in stage use, sountrack, set design, visual enhancement, lighting, video performance, and community spirit.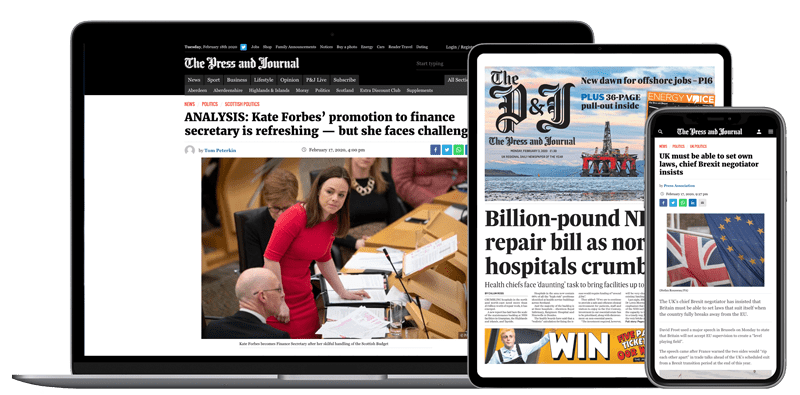 Help support quality local journalism … become a digital subscriber to The Press and Journal
For as little as £5.99 a month you can access all of our content, including Premium articles.
Subscribe