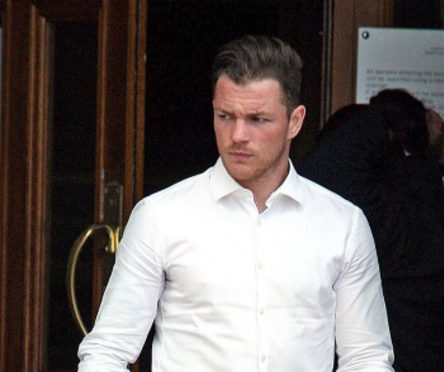 A professional footballer has been cleared of assault charges after claiming he bit part of a man's ear off in self defence during a late night brawl at a nightclub.
Ruaridh Wilson, 24, said he was left with "half an ear missing" following an altercation with former Kilmarnock player David Cox.
The striker, who currently plays with Scottish League 2 club Forfar Athletic, had gone on trial accused of leaving Mr Wilson permanently disfigured following the incident at the Mega Bar in Motherwell, Lanarkshire, on March 16, 2014.
Mr Wilson, 24, a travel agent, told Hamilton Sheriff Court he was at the nightclub with his brother and a group of friends when Cox became aggressive towards him on the dance floor.
However, Cox, 27, of Lanark, said he was forced to take drastic action after Mr Wilson and his friends attacked him when he accidentally bumped into them and a jury found him not guilty by majority verdict.
Giving evidence, the footballer, who has also played for Peterhead and Airdrie, said: "Things were happening all the time.
"I disagree that I was the aggressor in this case, I just bumped into someone by accident and it all kicked off.
"There were bodies coming from every direction and I was being hit and kicked from every direction, I was scared about what was happening.
"It was just chaos and you can't really make out what is happening on the CCTV.
"One of their feet was close to my face when he was kicking me, it was like a volley.
"I'm a professional footballer so when I'm out I don't really want any attention from anyone and certainly nothing like this."
Mr Wilson was taken to hospital and had to have reconstructive surgery carried out on his injured ear.
He told the court he later picked Cox out from a set of photographs shown to him by police officers investigating the case.
Under questioning from fiscal depute Paula Russell, Mr Wilson said: "He was in my face, as close as you could possibly get.
"He was being very aggressive but I couldn't hear what he was saying because of the music. I didn't recognise him, I had never seen or spoken to him before in my life.
"He started throwing punches and a bit of a ruckus took place. I was throwing punches back to defend myself.
"We both ended up on the floor. He then pulled me close and bit me and I felt a pain in my ear.
"One of the stewards intervened and I was taken away to get first aid.
"I saw I had half an ear missing and there was blood all over me.
"I blacked out from the pain."
Cox was also cleared of assaulting Mr Wilson's brother Steven by biting him on the body.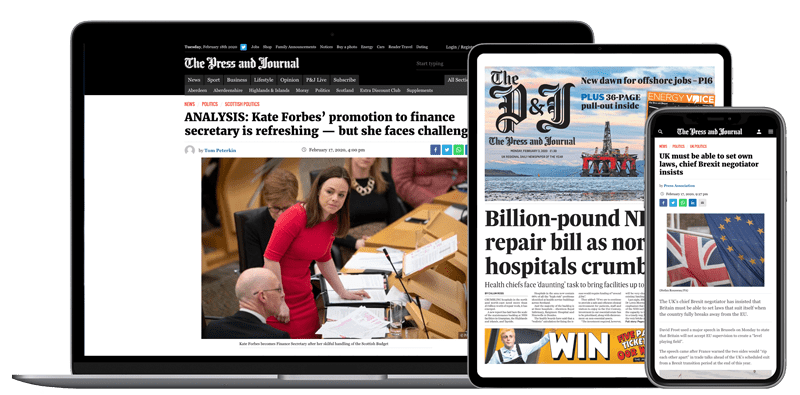 Help support quality local journalism … become a digital subscriber to The Press and Journal
For as little as £5.99 a month you can access all of our content, including Premium articles.
Subscribe