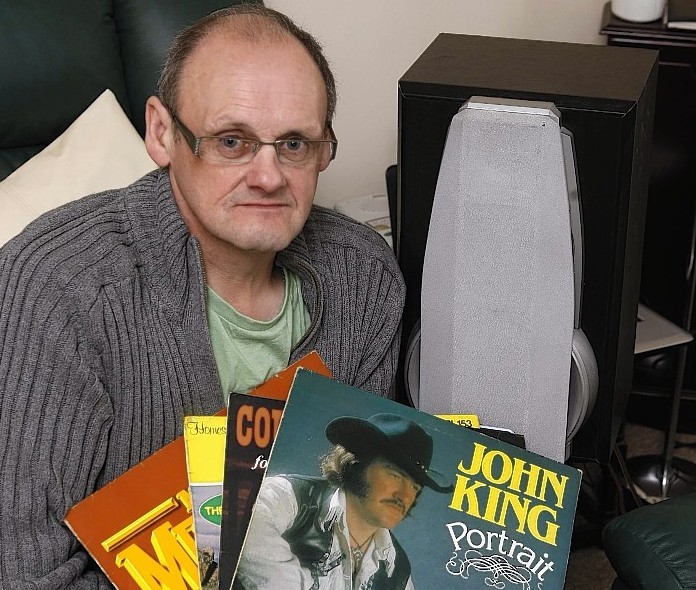 The man once described as Peterhead's oldest raver has been jailed for continually breaching his antisocial behaviour order (Asbo).
Michael O'Rourke has had order against him since 2014, which was supposed to prevent him from playing music at his Gadle Braes flat.
Residents had repeatedly complained about the volume of his music, which included Dolly Parton and Johnny Cash tracks.
But the 57-year-old has remained defiant and yesterday, he appeared at Peterhead Sheriff Court to be sentenced for breaching the order six times since April 2015.
And despite previously trying to keep O'Rourke out of jail by imposing unpaid work and fines, Sheriff Andrew Miller finally said he could no longer be spared.
"I'm told about the various steps you feel you have taken to address this issue," Sheriff Miller said.
"But the one that you have failed to do is to simply stop playing your music.
"Every other possible sentence and disposal has been tried. You have been given the opportunity to pay fines and carry out work in the community, but none of that has appeared to have had any effect on your behaviour.
"Imprisonment is very much a last resort. That, unfortunately, is the case today. I can't let this situation continue."
He sentenced O'Rourke to six months in prison.
His home has been on the market since June, when he told the court that he wanted to leave the area after admitting to becoming a "nuisance" to neighbours.
But the ground floor flat, which has been soundproofed, has failed to attract a buyer yet.
Defence agent Stewart Flowerdew said his client at times felt as if he was not being listened to.
He had previously told the court that O'Rourke's issues stemmed from problems with alcohol.
"The house is for sale, and while there has been interest nothing has developed," he added.
"There does seem to be a condition of depression and a feeling that he is not being listened to."