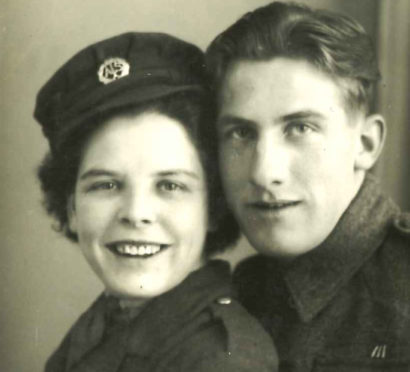 One of the youngest men to be decorated for gallantry in the Second World War has died at the age of 96.
Leslie Neal was born in Spalding, Lincolnshire, in 1922, and joined the army at the age of just 17 upon the outbreak of war in 1939.
At the age of 18 he received the Military Medal for gallantry.
As a soldier with the Royal Artillery, Mr Neal was one of several gunners guarding a torpedoed ship which had been beached on the East Anglian coast in May 1941, when they came under attack.
The gunners fought off eight consecutive aerial attacks, with the screeching Junkers dive bombers flying as low as 200 feet.
Mr Neal was knocked down three times by enemy fire, but returned to his gun each time, for which he received his decoration.
After surviving the war, he married Aberdeen woman Jean Petrie Booth, with the north-east press at the time recording the marriage of a local lady to a young war hero.
The couple moved to Aberdeen in 1953, never leaving.
Most of Mr Neal's working life was spent in the city's paper mills, firstly at Culter and then Donside, where he retired as a supervisor in 1988.
Mr Neal died on Thursday April 25. He is survived by four children, Donald, Leslie, Jacqueline and Brian.