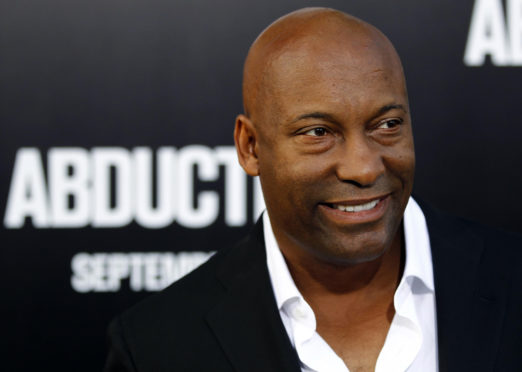 Director, screenwriter and producer John Singleton was a trailblazer in the industry, helping to pave the way to success for many others in Hollywood.
After graduating from the USC School of Cinematic Arts in 1990, he rose to fame with the release of his debut film, gang drama Boyz N The Hood.
And his skills in both writing the script and behind the camera led to him becoming the first African American and youngest-ever person to be nominated for best director at the Oscars.
The 1991 film – starring top talent including Ice Cube, Cuba Gooding Jr, Laurence Fishburne and Angela Bassett – was later selected for preservation in the US National Film Registry for its impressive cultural significance.
Singleton followed up the movie with several others exploring the lives of black people living in his hometown of Los Angeles and further afield.
His Janet Jackson and Tupac Shakur film Poetic Justice and ensemble drama Higher Learning were both commercial successes.
He later turned his attention to action films including Shaft, starring Samuel L Jackson in 2000, and 2 Fast 2 Furious three years later.
Most recently he was working in television.
Singleton directed episodes of music drama Empire and legal series The People v OJ Simpsons: American Crime Story.
He was also an executive producer on Rebel and co-created Snowfall, which was first broadcast on BBC Two in 2017.
Earlier this month Singleton suffered a stroke after returning home from Costa Rica and was placed in intensive care.
He was taken off life support on Monday and died aged 51.
Actor Jamie Foxx led tributes, writing: "You changed a culture with your art… and impacted the world with your vision."
While Regina King, who made her big screen debut in Boyz N The Hood, said: "Thank you God for blessing us with this gift better known as John Singleton.
"Having trouble finding enough words to share just what you mean to me. Will always love you John.
"Your spirit will forever shine bright."
Fellow director Spike Lee, who struck up a friendship with Singleton while he was at university, said: "Over many years people have told me 'I'm going to be a filmmaker'.
"When John said that to me the first time we met, I believed him right away.
"With his passion, his heart, the way he talked about his love for cinema and black folks I could see John would make it happen, and he did.
"From day one, we have remained close over the decades, cheering each other on in this industry that is not set up for us to win.
"John Singleton's films will live on forever."