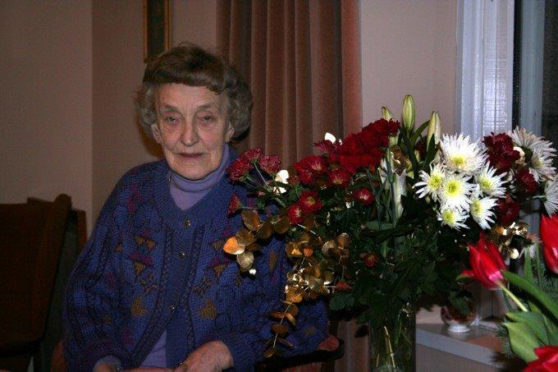 Beloved former teacher Ethel Davidson has died just days before her 95th birthday.
Mrs Davidson, latterly of St Swithin Street in Aberdeen, died at the Cranford care home last Friday.
She was born in Cairnie, and attended Cairney Public school and Huntly Gordon Schools before embarking on an MA degree at Aberdeen University, gaduating on her birthday on July 1, 1943, at age 19.
After a year at Aberdeen Training College, she was employed to teach Latin at Aberdeen Grammar School and thereafter at various other schools in the city, before marrying and moving to Brodisord school in Banffshire in 1952 for a three-year period.
After bringing up her family of three in Stonehaven, she returned to Aberdeen and resumed teaching in 1964, initially as a relief teacher, before the following year securing a position to teach Latin once more, this time at Harlaw Academy.
She moved in 1973 to St Margaret's School and it was there that she became head of classics and enjoyed numerous school trips with her different classes over the years.
Mrs Davidson was so revered as a teacher that, even after retirement, former pupils would take the time to visit her at home.
She retired from teaching in 1987 but in 1990 resumed working, now part-time, for the former solicitor firm of Esslemont Cameron Gauld, showing houses for sale – a job she enjoyed for some 20 years.
Known among her children's friends as 'the Oracle', for being a font of information, she was an avid cruciverbalist – crossword fan – and also knitter.
Many of her knitted garments were created to clothe the needy – and children in Kenya in particular.
Mrs Davidson's funeral will be at East Chapel, Aberdeen Crematorium, on Monday June 17 at 11.30am.