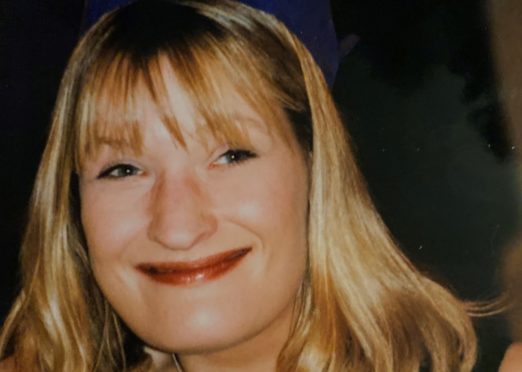 A journalist described as a "force of nature" by colleagues has died, aged 48.
Jane Simpson started her career with the Press and Journal in the early 1990s and was involved in establishing its Angus district office.
She then moved to Glasgow to work for the Sunday Mail and then the Mail on Sunday.
Her reporting at the Mail on Sunday earned a nomination at the Scottish Press Awards in 2009.
Ms Simpson, from Kirriemuir, died after a long illness.
Her sister, Lesley Anne Davies, said she had died after a "huge battle" and described her as "one of a kind".
Mail on Sunday news and feature writer Patricia Kane said: "Jane touched the hearts of many who worked with her, not only because of her wit and sunny disposition but because of her empathy for others around her, despite her own challenges.
"She was a brilliant, determined and versatile writer with a flair for words. But above all she had a huge heart and was a loyal and loving friend to those of us lucky to have known her.
"Her life and career were cut short far too soon but she leaves behind a legacy of memories we will always cherish."
Journalist Graham Ogilvy, who first met Jane in the early 1990s when the P&J's Angus office was being set up, said: "Jane was a force of nature and showed boundless energy breaking and following up stories.
"I later worked with her at the Sunday Mail and Mail on Sunday where she was widely respected for her professionalism and ability. Her tragically early demise will sadden many of her former colleagues in Scottish journalism."
Ms Simpson was a keen swimmer and was a member of Dundee Swimming Club.
She was also a horse rider and in her youth, kept horses in Kirriemuir.
A funeral will take place at Dundee Crematorium on November 19. Ms Simpson is survived by her two grown-up children, Rebecca and Nicholas.