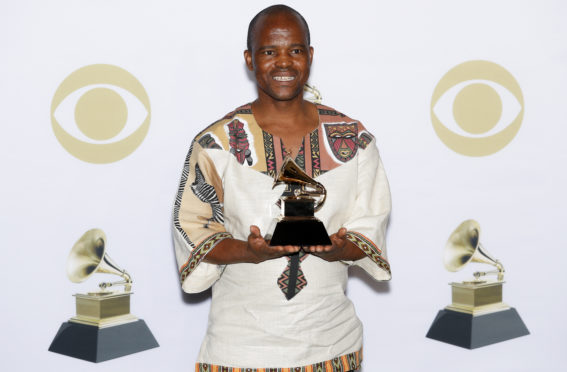 After introducing the sound of traditional Zulu music to the world, Joseph Shabalala toured the globe with Paul Simon and stormed the UK charts.
The musician, who has died at the age of 78, was best known as the founder and director of choral group Ladysmith Black Mambazo.
The group won won five Grammy awards and featured heavily on Paul Simon's seminal 1986 Graceland album, co-writing the song Homeless and singing the backing to Diamonds on the Soles of Her Shoes.
They also collaborated with Dolly Parton and appeared in the Michael Jackson film Moonwalker.
In 1993, they accompanied Nelson Mandela to his Nobel peace prize ceremony in Oslo.
The singers also reached number 15 in the UK charts with a cover of Swing Low Sweet Chariot, for the 1995 Rugby World Cup.
Shabalala died in hospital in Pretoria, South Africa, the band's manager said.
Ladysmith Black Mambazo are currently on tour in America and were said to be "devastated" by the loss of the founding father.
In a statement, the band said: "We celebrate and honour your kind heart and your extraordinary life. Through your music and the millions who you came in contact with, you shall live forever."
The South African Government paid tribute to the musician in a tweet, saying: "We would like to extend our condolences on the passing of Joseph Shabalala."
Born in 1941, Shabalala was the eldest of eight children living on a farm in Tugela, near the town of Ladysmith in South Africa.
He was forced to leave school at the age of 12 when his father died, working on the family farm and, later, in a local factory.
In his spare time, he would sing with friends in a local group called the Blacks.
They were later renamed Ladysmith Black Mambazo and in 1973 they released Africa's first gold-selling album, Amabutho.
They achieved global recognition after being recruited to sing on Simon's multi-million-selling hit, and joined him on his subsequent world tour.
Shabalala retired from active performance in 2014 shortly after performing at a memorial concert for Nelson Mandela.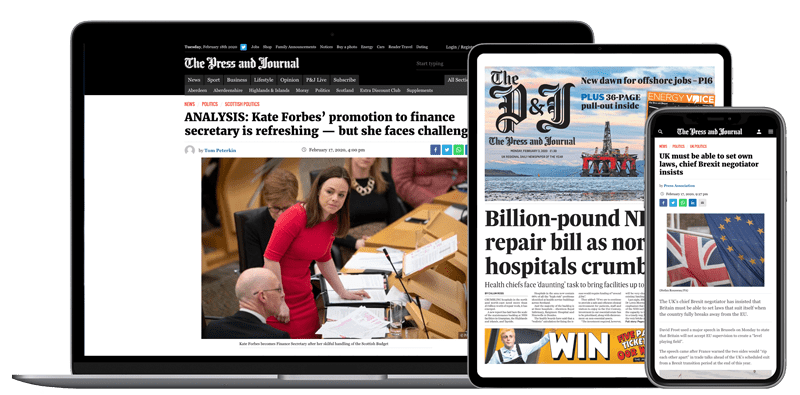 Help support quality local journalism … become a digital subscriber to The Press and Journal
For as little as £5.99 a month you can access all of our content, including Premium articles.
Subscribe