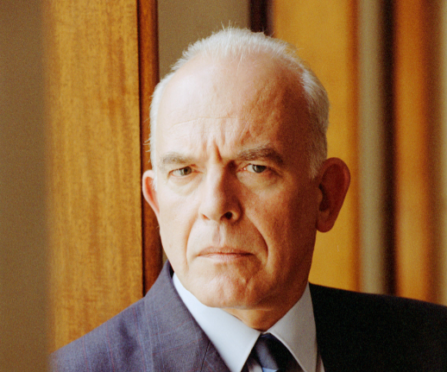 John Shrapnel appeared before millions with roles in some huge cinema hits, but his true passion was performing Shakespeare on stage.
The actor, who has been fondly remembered following his death from cancer at the age of 77, had parts in romantic comedy Notting Hill and the live action remake of 101 Dalmatians in the 1990s.
And he appeared as Senator Gaius in Gladiator in 2000, a film which won multiple awards.
But he was also known for performing in a variety of Shakespeare plays and relished treading the boards at the Old Vic.
Shrapnel played many leading and prominent roles for the Royal Shakespeare Company and the National Theatre from 1968 onwards.
With Laurence Olivier's National Theatre company at the Old Vic, he starred as Banquo in Macbeth, Pentheus in the Bacchae, and Orsino in Twelfth Night between 1972 and 1975.
Shrapnel appeared extensively on television as well, with roles in Inspector Morse, Coogan's Run, Midsomer Murders and Foyle's War all on his resume.
He appeared in an episode of Jonathan Creek as Professor Lance Graumann in the episode The Omega Man.
Legendary actor Richard E Grant led tributes to Shrapnel online yesterday.
He said: "Sad to learn that John Shrapnel has died.
"I played his patient in How To Get Ahead In Advertising in 1989.
"Generous, kind, funny and warm-hearted. Privileged to have known and worked with him."
Director Duncan Jones wrote: "Just received news that the tremendous British actor John Shrapnel has passed away.
"John was one of a handful of actors, far too talented for my early career, to agree to work with me just after I left film school."
Actress Maxine Peake added: "We have lost another great. The incomparable John Shrapnel. Honoured to have worked with him. Privileged to have called him a friend."
The actor was born in Birmingham in 1942 and lived out the last years of his life in Highbury, North London.
He leaves behind three children and a wife, Francesca Bartley.