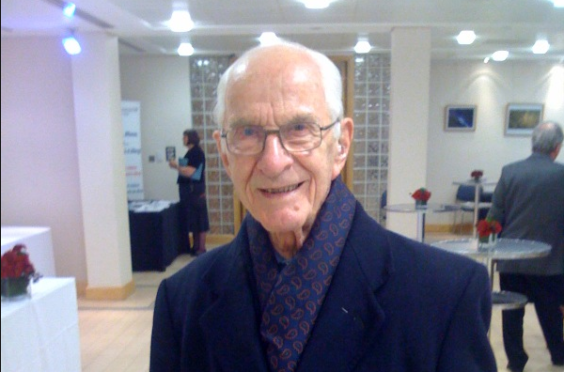 World-renowned immunologist Alfred William Frankland pioneered groundbreaking research that changed the lives of millions of allergy sufferers across the globe.
But he also survived a Japanese prisoner of war camp and, much to his regret, told Saddam Hussein to stop smoking during a long and colourful life.
Dr Frankland's work earned him the nickname of the Grandfather of Allergy, and his efforts to reduce the impact of hayfever led to a daily pollen count becoming measured as a standard part of weather reporting.
Born in March 1912 in Sussex as an identical twin, Dr Frankland lived an extremely full life and continued his career as allergist and immunologist for a number of years after turning 100.
He died on Thursday, aged 108.
After studying medicine at the Queen's College in Oxford, Dr Frankland joined the Royal Warwickshire Regiment at the start of World War Two.
In 1942 he was captured by the Japanese, and was held as a prisoner of war for more than three years in Singapore – where he provided medical assistance for Japanese troops.
He would later say that this saved his life.
By 1946, he was working full-time at the allergy department of St Mary's Hospital in London, as a clinical assistant to Sir Alexander Fleming.
However, the pair disagreed about the prospect of penicillin allergies when the drug was first introduced, and Dr Frankland correctly predicted that allergy to penicillin was likely to occur.
He ran an immunotherapy clinic at St Mary's, giving desensitising injections to thousands of patients, and undertook the first scientific trial of grass pollen injections for hay fever.
Upon Dr Frankland's recommendation, the hospital employed a botanist to count pollen from the roof, and ever since 1963 such pollen counts have been sent to the media for use in weather forecasts and reporting.
The doctor was also a supporter of the idea of desensitisation, and on occasion experimented on himself, by allowing himself to be bitten daily by blood-sucking insects.
He was invited to Baghdad by the dictator Saddam Hussein in 1979, as the Iraqi leader believed he was asthmatic.
However, Dr Frankland told him that his breathing issues were most likely due to smoking 40 cigarettes a day, and told him to stub out the habit – a recommendation he later described as a "lasting regret".
He retired from St Mary's at the age of 65, but continued his research well into the later years of his life, studying peanut and paediatric allergies.
When he was 103, he became the oldest ever guest on Desert Island Discs, and in that same year he was made an MBE for services to allergy research.
Professor Adam Fox, president of the British Society for Allergy and Clinical Immunology, said: "Bill is the grandfather of our speciality and has been a great friend to many of us as well as an enormous inspiration to many more.
"He achieved so much in both his professional and personal life, and is going to be greatly missed by us all for so many reasons."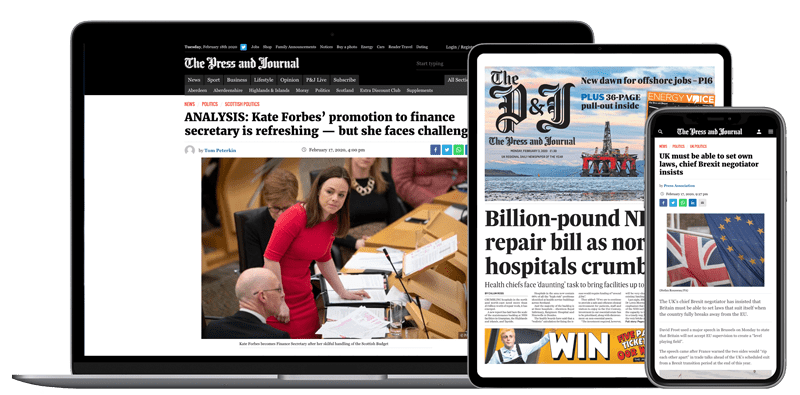 Help support quality local journalism … become a digital subscriber to The Press and Journal
For as little as £5.99 a month you can access all of our content, including Premium articles.
Subscribe