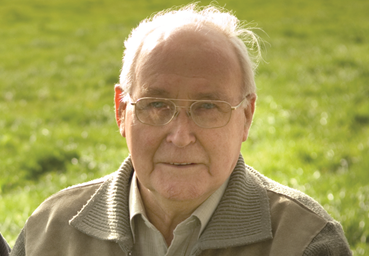 The bronze bull sculpture outside Alford has become something of a local landmark since it was unveiled by the Duke of Rothesay almost 20 years ago.
The "model" was chosen as it was deemed to be a "perfect specimen" of an Aberdeen Angus, and was proudly unveiled by Prince Charles on a sunny day in October 2001 as the Queen Mother looked on.
The farmer who bred the magnificent creature has now been remembered for his contribution's to the north-east agricultural sector following his death at the age of 91.
Until his retirement a few years ago, Sandy Fordyce farmed at Bridgefoot, Kemnay, with his son, also Sandy.
He hit the headlines at the Perth bull sales in February 2000 when his bull, Jeremy Eric of Bridgefoot, sold for 28,000 guineas – which was the highest price paid for an Aberdeen-Angus for 35 years.
Much to the disappointment of the family, the bull failed to make the prize list at the show on the day before the sale, despite having won the bull calf championship at the Black Beauty Bonanza show at Thainstone two months earlier.
But the judge, the late Norman Thomas from Oxford, didn't rate the bull which he felt, although perfectly formed, lacked the size breeders were looking for in the modern Aberdeen-Angus.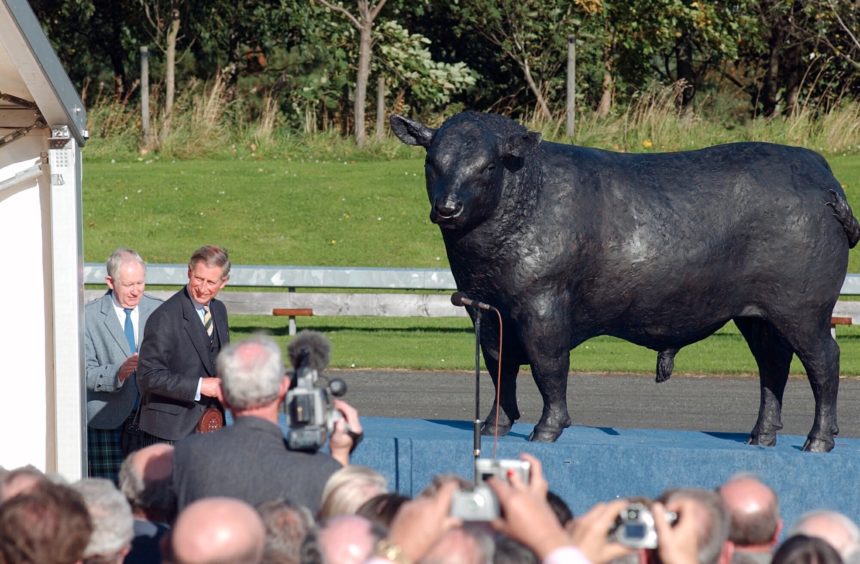 Many other leading breeders had other ideas though.
After a bidding duel between meat processors Scotbeef, who own the Cardona herd at Doune, Perthshire, and the Fraser family, owners of the Idvies herd at Forfar, the latter emerged as the victor with a bid which stunned the packed ringside.
The bull, whose pedigree boasted some of the best bloodlines in the breed, proved a highly successful sire at Idvies, and became one of the most widely used bulls in the UK and Ireland, and indeed over the world.
The animal was chosen as the perfect specimen of the Aberdeen-Angus breed for the sculpture which was conceived to commemorate Alford man William McCombie – who was one of the great founders of the Aberdeen-Angus breed in the early 1800s.
The sculptor for the bull was Fife-based David Annand, the son of a former banker in the village.
The unveiling marked the final public appearance of the Queen Mother in Scotland before her death.
Mr Fordyce and his late brother, Stephen, were for many years renowned finishers of top-quality Aberdeen-Angus cattle for the commercial market and regular winners at local fatstock shows.
Mr Fordyce, who had retired to Inverurie, is survived by his wife, Ena, and sons Sandy and Neil, daughter, Gail, and four grandchildren.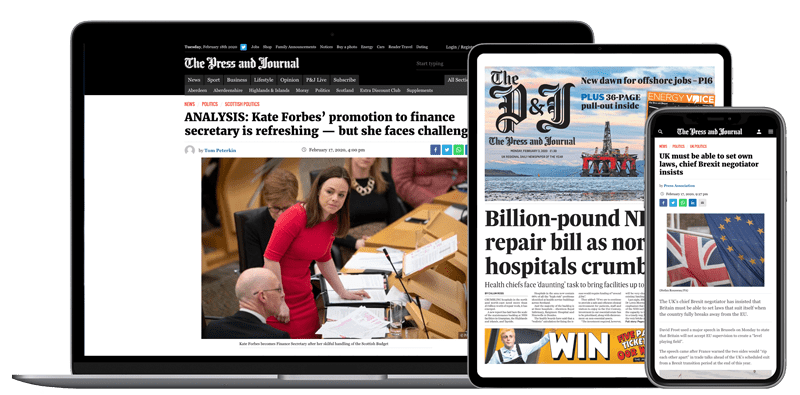 Help support quality local journalism … become a digital subscriber to The Press and Journal
For as little as £5.99 a month you can access all of our content, including Premium articles.
Subscribe