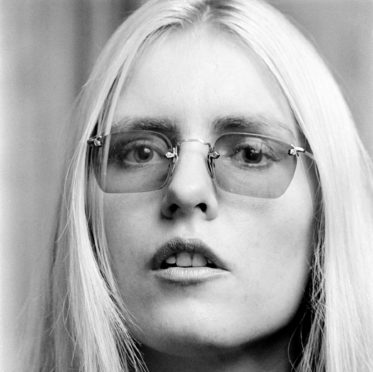 Not many musicians can claim to have knitted on stage while Jimi Hendrix jammed on his guitar.
But British singer-songwriter Judy Dyble, who was best known as the vocalist for and founding member of Fairport Convention, achieved the unusual honour during an eclectic career.
The folk music legend, who has died aged 71, has been remembered as "kind and gentle" and "shy but hilarious" by her bandmates.
The north London-born star had been suffering from a long-term illness.
Dyble rose to prominence with the group in the 1960s but left in 1968.
She went on to join Trader Horne and launch a solo career, but continued to appear at several of the band's reunion events.
A tribute from Fairport's Simon Nicol said she was "kind and gentle, shy but hilarious, wistful but focused".
He added: "Judy was ever a childhood friend to me first and foremost… She surrounded herself with loveliness, loved her kids and grandchildren, and adored her rescued greyhounds. Farewell, lovely."
A statement from her agent said: "It is with great sadness that we announce that English singer-songwriter Judy Dyble passed away on 12 July following a long illness borne with great courage.
"Judy Dyble was one of the pioneers of the English folk rock scene in the 1960s, most notably as a founding member of Fairport Convention and vocalist with cult band Trader Horne."
David Longdon, who had been recording music with Dyble that is due to be released in the autumn, also paid tribute.
He said: "It is with great sadness that I write to say that my dear friend Judy Dyble passed away this morning."
He said the pair became "great friends" while making music together.
He said: "Along the way, there was much laughter and joy, but also challenging moments. She was a woman of a certain age and she wrote articulately and unflinchingly about the autumn phase of her life."
Fairport's early live shows in London in the late 1960s saw Dyble share stages with names like Jimi Hendrix, and Syd Barrett-era Pink Floyd.
Famously, she sat on the front of the stage at the Speakeasy Club knitting, while Hendrix and Richard Thompson played to an appreciative crowd.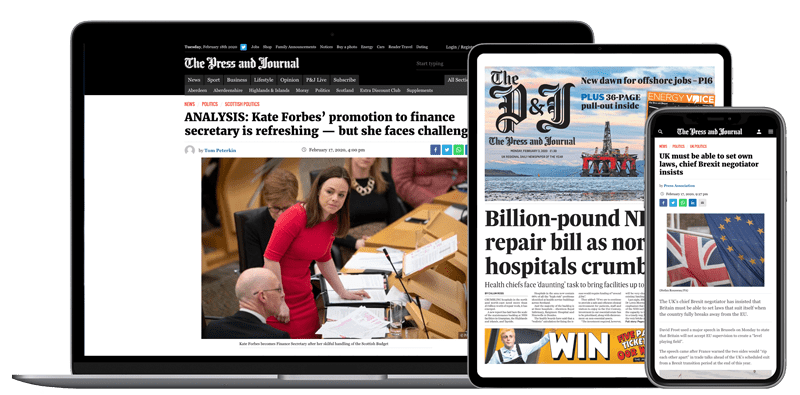 Help support quality local journalism … become a digital subscriber to The Press and Journal
For as little as £5.99 a month you can access all of our content, including Premium articles.
Subscribe