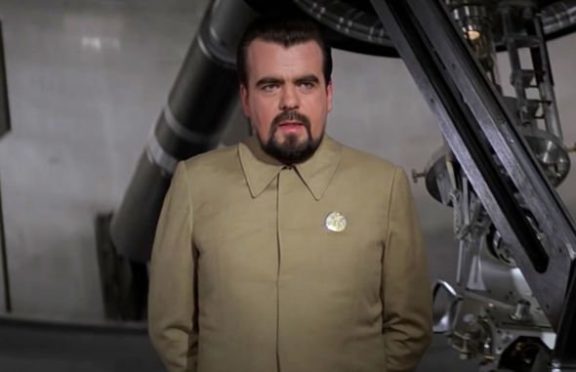 The silver screen has lost an internationally-known actor, best recognised for his role as Bond villian Hugo Drax in 1979 classic Moonraker.
Anglo-French star Michael Lonsdale has died, age 89, following an acting career which spanned six decades.
He was best known for his role alongside Roger Moore,  playing an industrialist planning to poison all humans before repopulating the planet from his space station.
And when asked if he was worried playing a villain in the iconic franchise would harm his career, he told M16-HQ James Bond fan site: "Not at all! On the contrary!
"Because, I made so many films that were not really very popular or didn't make much money, and I only made poor films, so I thought I might like to be in a rich film."
Far-from damaging his career, the role cast him into the spotlight and in all Mr Lonsdale, born to a French mother and British father in 1931, featured in 100 films and around 100 more on-stage performances.
He was introduced to the cinema in Casablanca, Morocco, where he spent a decade of his earlier years. He said American GIs posted there during the Second World War  gave him sweets and free visits to the films, sparking his interest in the industry.
His own long and distinguished acting career began with his debut in 1956 in It Happened in Aden.
Larger-screen credits followed and 1974 saw him work with Alain Robbe-Grillet on Successive Slidings of Pleasure and with Alain Resnais on Stavisky.
Award recognition followed in his later years. He won France's Cesar for best supporting actor in 2011 for his role in Of Gods and Men. His performance in The Day of the Jackal earned him a supporting actor Bafta nomination.
His final full-length feature was in 2015, Les Premiers Les Derniers (The First, the Last).
He was said to be "a man consumed by his art" and never married or had children.
Lonsdale died peacefully at his Paris home, his agent of 20 years, Olivier Loiseau, announced on yesterday.