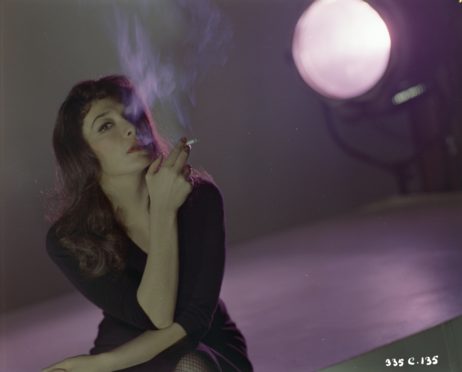 French singer and actress Juliette Greco made her name in the smoky jazz clubs of post-war Paris before capturing the nation's heart and even inspiring a Beatles song.
During a career which spanned more than 50 years, she earned a place in the cultural history of the country.
Following her death at the age of 93, French president Emmanuel Macron was among those leading tributes to the woman who "lived a life like no other".
On Twitter, he said: "She was elegance and freedom. Juliette Gréco joins [Jacques] Brel, [Leo] Ferré, [Georges] Brassens, [Charles] Aznavour … in the Pantheon of French music."
Alexandre Baud, who produced Gréco's last tour, said: "It is a very great woman who has left us. Juliette had been tired for some time but she had kept her extremely sharp mind."
Greco has been hailed as the most influential French popular singer to emerge immediately after the Second World War, representing the "face of chic post-war Paris".
Legendary jazz trumpeter Miles Davis, who she met when he was playing in Paris with Dizzy Gillespie, was among her biggest fans and the pair struck up a romance.
Meanwhile, luminaries like Jacques Brel and Charles Aznavour wrote songs for the Montpellier native.
Gréco sang as a cabaret artist in Paris in the 1950s, before then starring in French TV.
During the mid-1950s Gréco made many film appearances in France, while in Hollywood she was in The Sun Also Rises  in 1957, The Naked Earth  in 1958, The Roots of Heaven that same year and Crack in the Mirror in 1960.
Although she never became a big film star, Gréco became a household name across western Europe in 1965 thanks to the success of the French TV series Belphegor, a detective drama about a ghost haunting the Louvre museum.
The song Michelle by the Beatles was inspired by Gréco and the Parisian Left Bank culture.
Paul McCartney said of the song: "We'd tag along to these parties, and it was at the time of people like Juliette Greco, the French bohemian thing.
"They'd all wear black turtleneck sweaters, it's kind of where we got all that from, and we fancied Juliette like mad. Have you ever seen her? Dark hair, real chanteuse, really happening. So I used to pretend to be French, and I had this song that turned out later to be 'Michelle'."
She had a long relationship with movie producer Darryl F Zanuck, who died in 1979.
Greco's career ended following a stroke aged 89 and she died at home surrounded by her loved ones last Wednesday.
Her final tour date was in May 2017, in Paris.