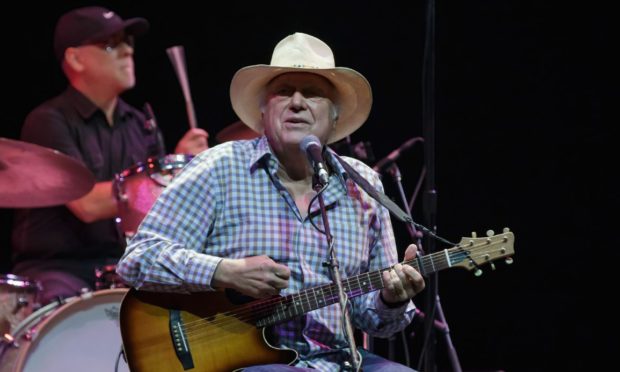 While Jerry Jeff Walker failed to make much of a splash on the music charts himself, one of his tracks certainly did.
A chance encounter with a New Orleans street performer during a night in the drunk tank led him to write what would be his best-known song, Mr Bojangles.
Released in 1968, it made minor appearances on the Australian and US charts – peaking at numbers 22 and 77, respectively – but spurred the imaginations of countless other musicians.
In the years since, the track has been covered by the likes of Bob Dylan, Nina Simone, Neil Diamond and Sammy Davis Jr.
Ironically, it was one of the few pieces Walker penned himself, as he preferred to put his own spin on the works of others.
He was born Ronald Crosby in New York in 1942 and was surrounded by the arts growing up, with his square dance musician grandparents playing a pivotal role.
After dabbling in the scene with a teen band during high school, he joined the National Guard before leaving to travel the US and busk for a living instead.
It was during a trip to New Orleans in 1965 where he found the inspiration for Mr Bojangles – the name a homeless man had given police in a bid to conceal his identity.
Initially focusing on folk music with his ukulele, he later returned to New York City and settled on the guitar.
He co-founded the band Circus Maximus but left following the release of their debut album to continue with his own solo career.
Walker recorded Mr Bojangles in 1968 then settled in Austin, Texas, where he found himself a key player in the outlaw country music scene.
Seen as a response to the "slick" production values of the country music leaving Nashville at the time, it was a sound adopted by the likes of Waylon Jennings, Willie Nelson and Johnny Cash.
Walker played with The Lost Gonzo Band and released a number of singles which were well-received on the specialist US country charts.
Having struck up close relationships with a number of other songwriter, he helped to put the likes of LA Freeway and London Homesick Blues on the musical map.
Following the expiry of his record contract with MCA, he set up his own label, Tried & True Music, with his wife Susan.
Over the decades which followed he toured extensively and continued to produce new music – releasing more than 30 records throughout his career.
He released his final album, It's About Time, in 2018 following a diagnosis of throat cancer the previous year.
Walker died on Friday, October 23, and is survived by his wife Susan, son Django and daughter Jessie Jane.