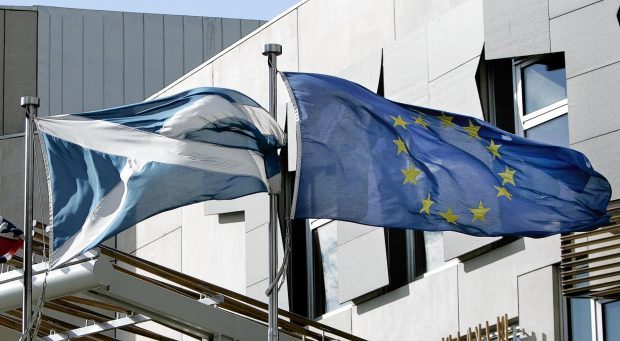 The European Parliament has appointed a pro-Scottish MEP as its lead Brexit negotiator.
Former Belgian Prime Minister Guy Verhofstadt has previously expressed support for Scotland remaining in the EU following June's referendum.
The Liberal and arch pro-European met with First Minister Nicola Sturgeon on her visit to Brussels in the wake of the UK-wide vote to brake with Brussels.
His appointment came as Ms Sturgeon claimed the Conservatives were in "complete denial" over Brexit.
Welcoming the appointment, SNP MEP Alyn Smith said: "Guy's appointment is good news – we can do business. He is a long-standing respected MEP, having negotiated Belgian politics he will be able to corral 27 national interests and be pragmatic about finding solutions.
"He has also proven he is alive to the Scottish question and I have every confidence all the doors we need are open.
"Guy Verhofstadt has been a friend to Scotland in the immediate aftermath of the EU referendum, stating publicly that it was wrong for Scotland to be taken out of the EU when we voted to stay, and making sure our First Minister knew he was happy to meet with her to discuss this further.
"He's a clever chap, very astute, and a hard worker capable of seeing the big picture.
"I look forward to working with him in the European Parliament over the coming months."
Last night, Ms Sturgeon made a speech in Edinburgh where she criticised the UK Government's attitude to Brexit.
She said: "From top to bottom the Tories are in collective denial.
"Denial that they recklessly gambled with our future just to try and settle an internal party dispute.
"Denial that the gamble failed spectacularly. And denial that the consequences of their actions are not just being felt at home – but are being watched closely abroad."