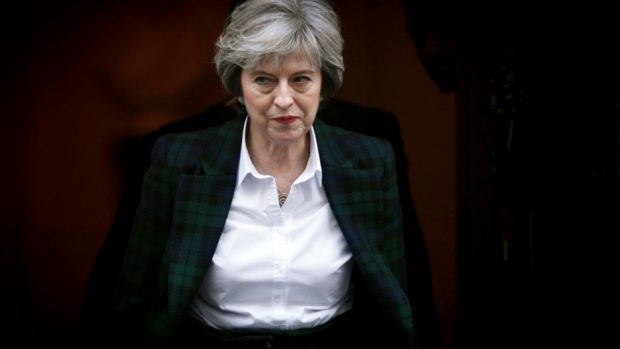 A row erupted last night over claims the prime minister pledged to secure an "agreed" UK-wide approach before triggering Brexit.
Angus Robertson accused Theresa May of going back on her word yesterday by proceeding to invoke Article 50 before an agreement with the devolved administrations had been reached.
But a senior UK Government source hit back immediately, insisting the Tory leader never made such a commitment.
She had not used the word "agreed", they said, rather simply referred to a "UK approach and objectives for negotiations".
In response, Scottish Brexit Minister Mike Russell said "changing the goal posts" was not helpful.
He was in London yesterday for a Joint Ministerial Committee meeting.
Speaking afterwards, Scottish Secretary David Mundell said Article 50 was only the beginning of the process.
He added: "We are engaged with the Scottish Government and will continue to be engaged with them.
"We want to work to get an agreed position. I think that is perfectly possible.
"We don't see Article 50 as the defining moment. There will be continuing discussion and there will be continuing opportunities for the position to emerge as we move forward."
But Mr Russell voiced his frustration at the "glacial" movement from UK ministers at the meeting.
Asked about the disagreement over Mr Robertson's characterisation of Mrs May's comments, he said: "Changing the goal posts is not a very helpful way of reaching a common position.
"It's not a particularly helpful way of essentially seeking a way forward."
Commenting on the meeting more generally, he said there had been "very limited progress if any at all".
He added: "The reality is when you work hard on compromise proposals, when you bring them to the table and when you are getting nothing back, then you do feel frustrated.
"The ball really now has to be in the UK Government's court. They have to show they are listening and they want that agreement."
The UK Government source said: "The prime minister said she would not trigger Article 50 until a UK approach to leaving the EU had been established.
"That is exactly what is happening. We have engaged with all sectors of the Scottish economy, and the UK Government and Scottish Government are taking part in intensive dialogue about leaving the EU."