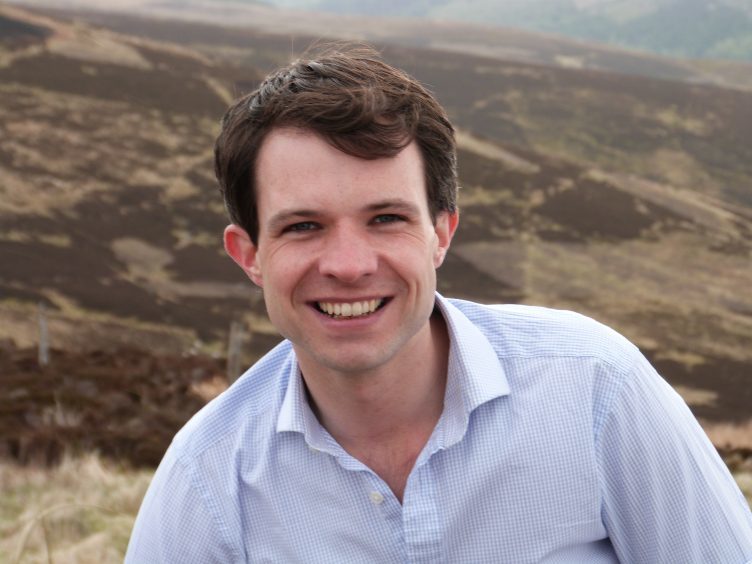 Tory aide Andrew Bowie will fight the West Aberdeenshire and Kincardine seat for the Conservatives at the general election, the Press and Journal can reveal.
Selected last night, he will seek to oust the SNP's Stuart Donaldson who has held the constituency since 2015.
He has a majority of more than 7,000, but the seat is understood to be third on the Conservatives' target list, followed by Moray and Banff and Buchan.
Mr Bowie, 29, currently works at the Scottish Parliament as head of office for Tory MSP Liam Kerr and had to apologise last year after sending an e-mail to a constituent branding her a "flipping woman".
SNP councillor Geva Blackett had written from her private account asking Mr Kerr to support a motor neurone disease charity's campaign.
The reply she was inadvertently copied in on also claimed she "had it in" for Aberdeenshire West MSP Alexander Burnett.
Mr Bowie, previously an officer in the Royal Navy, subsequently offered a "full and unreserved apology", but Ms Blackett complained about the exchange.
Last night, he was approved unanimously as the candidate at a meeting of the local party in Westhill.
Confirming the news afterwards, he said he would be appealing to unionist voters to send a strong message to the SNP that another independence referendum is not wanted.
"This area decisively rejected independence in 2014," he added.
"Recent polls make it clear that only the Scottish Conservatives can stand up to the SNP in constituencies across Scotland – particularly here in Aberdeenshire.
"The Scottish Conservative and Unionists have shown at last year's Holyrood election and in three local by-elections that we have the strength to take on the SNP and win."
Mr Bowie was educated at Inverurie Academy, Britannia Royal Naval College and Aberdeen University.
He has also been a rural affairs advisor and parliamentary assistant to Ian Duncan MEP in Brussels.
Mr Donaldson said: "I grew in the heart of this constituency and I want the very best for it.
"By re-electing me, the people of West Aberdeenshire and Kincardine will be choosing a candidate that has real energy, enthusiasm and experience of standing up for the area."
The Tories currently only have one MP representing a Scottish seat – Scottish Secretary David Mundell.
But polls over the weekend, showing the party is on course for an electoral breakthrough, suggested it could win eight to 12 seats.