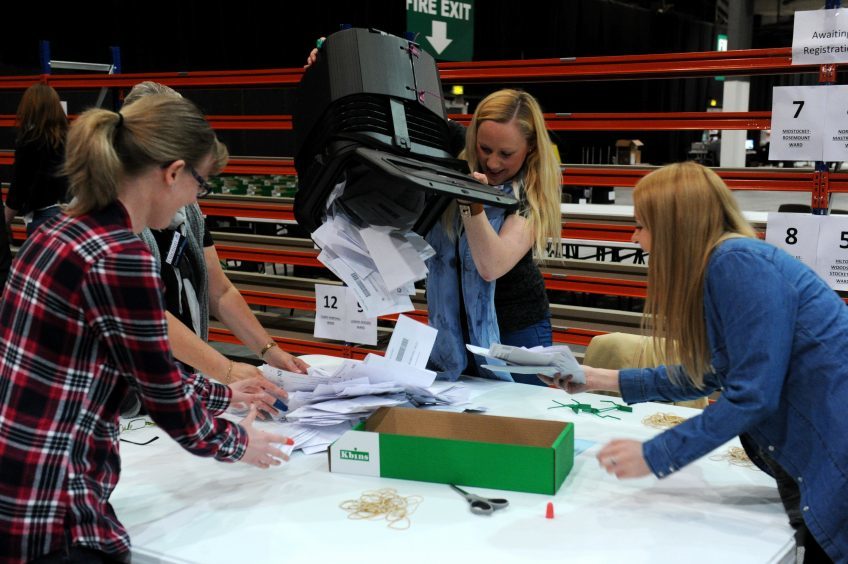 The results from elections across Scotland are coming in this morning as voters choose their representatives in 32 local authorities.
A full compliment of 1,227 councillors are to be announced throughout the day with a fuller picture being expected by late afternoon – although it could take several days for coalition administrations to be formed.
The local government election took place just five weeks before the General Election, and will provide an indication of support ahead of the Westminster poll.
The SNP is hoping to oust Labour from power in Glasgow City Council – Scotland's largest local authority – where their rivals have been in charge since the authority was set up more than 20 years ago.
After winning overall control of two of Scotland's 32 local authorities in 2012, the nationalists are also seeking to increase the number of town halls which are under their command.
The Scottish Conservatives will aim to build on their success at last year's Holyrood election which saw leader Ruth Davidson win a constituency seat in Edinburgh.
The Tories, who returned one councillor in Glasgow in 2012, will also hope to boost their numbers there after returning two regional MSPs for the city in the 2016 Holyrood poll.
The Liberal Democrats and Greens – who are fielding a record number of candidates in Scotland – are also hoping to make gains.
Meanwhile polls have warned that Labour, which won a majority in four councils five years ago, could be facing "heavy losses".