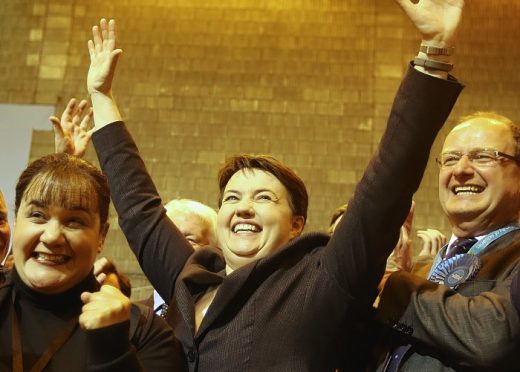 The Scottish Tories will use to the General Election to cut the SNP back down to size, leader Ruth Davidson will vow today.
Ms Davidson will launch her party's campaign later today in Edinburgh following a successful local election that saw the Scottish Conservatives win back 161 council seats.
The Tory leader will call for a "Herculean" effort from her party as she presents herself as the opposition to SNP leader Nicola Sturgeon, saying many are "looking for somebody to stand up" to her.
"We have a massive fight on our hands against an all-
powerful SNP," she will say.
"We go into this election with one seat. They go into it with 54 – and most of them with large majorities.
"Even to challenge the nationalists in some of these seats is going to take a 
Herculean effort. Make no mistake, we are the underdogs.
"But we also know this. The SNP is not Scotland. And 
people across this country
don't take kindly to Nicola
 Sturgeon pretending the opposite is true. Across Scotland, it's a two-horse race."
Ms Davidson will claim the election in Scotland is "a two-horse race" between the Tories and SNP before outlining the "challenge" that faces her party on June 8.
She will say: "Across Scotland, we know people are looking for somebody to stand up to the SNP.
"So our challenge is this. It's to bring the SNP down to size. To show they can't take 
Scotland for granted."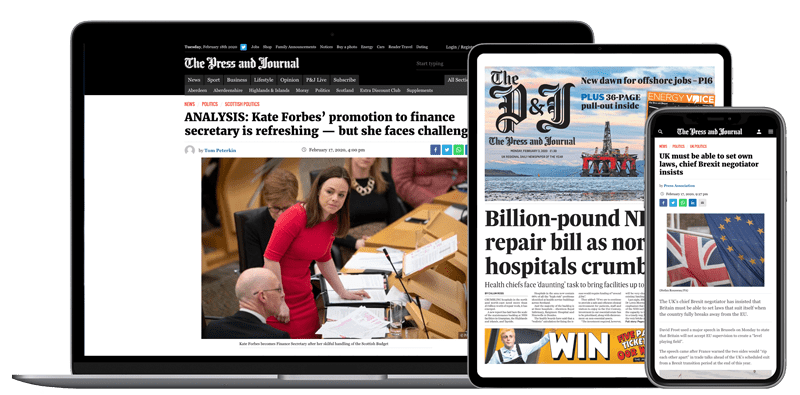 Help support quality local journalism … become a digital subscriber to The Press and Journal
For as little as £5.99 a month you can access all of our content, including Premium articles.
Subscribe