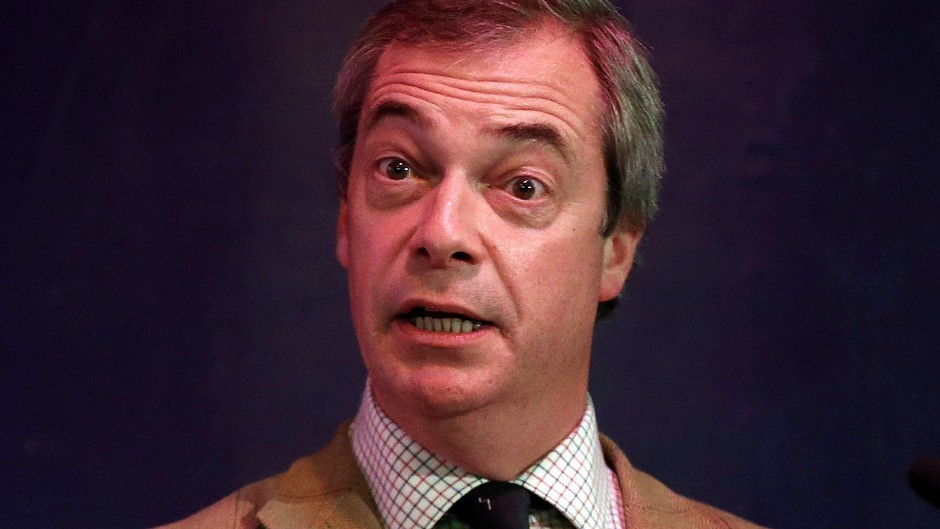 Nigel Farage has been named as a "person of interest" in the FBI investigation into possible collusion between Donald Trump's presidential campaign and the Russian Government, according to reports.
The Guardian newspaper quotes a source "close to the investigation" who claims the former Ukip leader is under scrutiny due to his close links with several member's of President Trump's team.
However, Mr Farage has strongly denied any wrongdoing.
The source told the paper: "One of the things the intelligence investigators have been looking at is points of contact and persons involved.
"If you triangulate Russia, WikiLeaks, Assange and Trump associates the person who comes up with the most hits is Nigel Farage.
"He's right in the middle of these relationships. He turns up over and over again. There's a lot of attention being paid to him."
Farage's spokesperson told The Guardian he had never worked with Russian officials and the questions raised by the source's claims were "verging on the hysterical".
"Nigel has never been to Russia, let alone worked with their authorities," he said.
Mr Farage has not been accused of any wrongdoing, the paper reported. Rather, he may have knowledge of the acts that are under investigation.