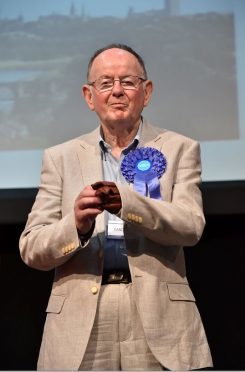 A Conservative is in line to become an MSP without getting the nod from party members, The Press and Journal can reveal.
Tom Mason was parachuted in to the Scottish Conservatives' list of Holyrood 2016 candidates for the North East region by party bosses – but rank-and-file Tories did not get their say.
He is poised to take the £62,000-a-year job on the regional vote, in which the electorate backs parties rather than individual candidates.
Mr Mason, Aberdeen's new depute provost, is set to enter Holyrood, following a series of events, which has seen the number of available politicians on the Tories' back-up list for the north east evaporate.
The reasons include those on the list replacing MSPs elected to Westminster, as well as filling the vacancy left by Alex Johnstone, who died last year. Two Tories also removed themselves from the list.
As tenth in line, Mr Mason is expected to take up the role, but one member said it was wrong his place was not approved by rank-and-file, as is now standard.
A Conservative source said: "The guy seems to be going to Holyrood having been handpicked by an increasingly controlling party machine, with no party members' input."
As of yesterday, the only published list of north east candidates on the Scottish Conservative website was an old one and did not include Mr Mason. It meant those voting Tory did not know they were potentially voting for Mr Mason, if they relied on the party's own website.
A Scottish Conservative spokesman said: "He (Mr Mason) was not approved through the voluntary open primary system we introduced, but his name was on our regional list that was seen by voters.
"We never imagined we would get down to 10th on the list, but we added him on. If we hadn't, we would have been left with a vacant seat in Holyrood."
Asked whether he would take the seat in Holyrood, Mr Mason said: "In consultation with my colleagues I would have to assess the situation, but I have not been asked."