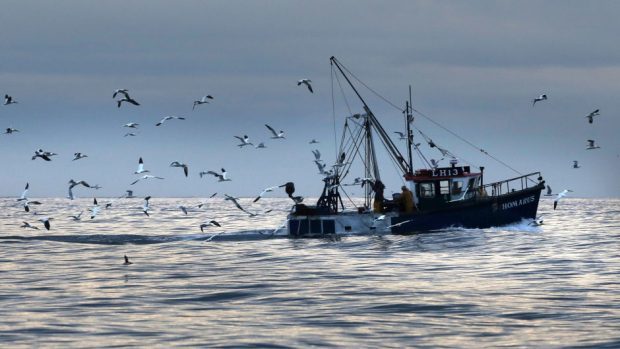 The wrong Brexit immigration policy risks leaving north-east industries without a workforce, Lord Duncan has warned.
The Under-Secretary of State for Scotland said he had grave concerns for the north-east's fish processing, soft fruit and seasonal farming sectors, which rely heavily on EU nationals.
Lord Duncan said there needed to be more focus on how to allow EU nationals to continue to work in the north-east of Scotland after Brexit.
He said: "The area I have most concern about is the EU nationals question, particularly on the fish processing side, where upwards of 90% of workers are EU nationals.
"These are challenging but very well-paying jobs but they are not attractive jobs and so they are filled with migrants in places like Peterhead.
"How do we create a system that allows EU migrants to continue to fill these processing jobs as well as those in farming and seasonal work?"
Lord Duncan said he did not think rural affairs minister Michael Gove's preferred points-based system was workable.
He said: "It needs to be a non points-based system.
"It's very difficult when you're talking about how a points-based system could function with fish processing, soft fruit and seasonal work."
But Lord Duncan said a separate Scottish immigration policy also would not work and the debate around immigration needed to change to recognise the value of immigration.
He said: "There are the same problems north and south of the border.
"Right now the challenges are resolved at a UK level because the challenges are broadly the same.
"However, the lifeblood of many parts of our economy are EU immigrants and anyone who sees that any other way is wrong."