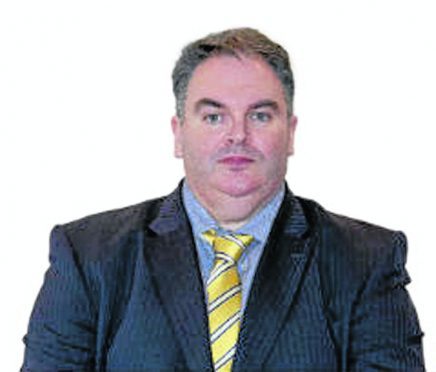 The worst-offending councillor in Scotland for being in council tax arrears has been named as Iain Archie MacNeil, of South Uist.
However, despite being £14,446 in debt to his own local authority, Western Isles Council, the member for Barra, Vatersay, Eriskay and South Uist has refused to step down.
A total of 30 councillors across Scotland have been found to be in arrears, raising concerns over probity and standards in office.
Mr MacNeil, 52, rose to prominence in the local area as chairman of the Eochdar Community Council, in particular in their campaign to encourage Comhairle nan Eilean Siar (Western Isles Council) to undertake more extensive re-development work at the South Ford Causeway, where a family of five tragically lost their lives fleeing winter storms in 2005.
Mr MacNeil worked as a taxi driver before winning election to the three-member ward in May.
He is understood to have built up the tax arrears over a number of years on two properties, although only one is claimed on his register of interests.
He is married with three children.
Mr MacNeil said: "First of all I apologise to my constituents, my fellow councillors and the wider community of the Western Isles for allowing my council tax arrears to build up to this extent. Over the years a number of unfortunate circumstances have arisen that have been very difficult for me and my family and have contributed to this situation. However, I fully appreciate that this is not a legitimate excuse.
"I am committed to paying the arrears in full and have arranged for deductions to be made from my comhairle salary."
A council spokesman said: "The comhairle's debt recovery procedures are being followed. While we would never discuss individual cases, councillors in arrears are treated no differently to any other resident."