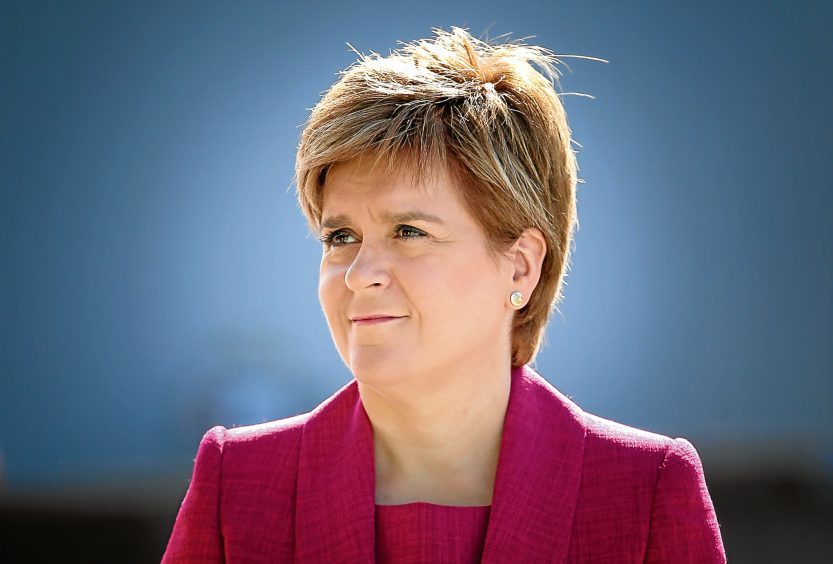 Nicola Sturgeon has hit out at Scottish Labour for "selfish and self indulgent" behaviour as infighting over the party's leadership contest continues .
The First Minister said the party had "somewhat lost touch with reality" after the leadership race descended into a war of words between supporters of rival candidates Anas Sarwar and Richard Leonard.
The row broke out after a recording emerged of interim leader Alex Rowley backing Mr Leonard despite a pledge to remain neutral in the contest.
Click here to read the full story
Scottish Labour interim leader 'needs to consider his position'
Scottish Labour's interim leader is being urged to consider his position amid claims he was involved in plotting against Kezia Dugdale.
Ms Dugdale dramatically quit the post of Scottish Labour leader in August, with leftwinger Richard Leonard and the more moderate MSP Anas Sarwar now competing for the job.
Mr Rowley, who had been Ms Dugdale's deputy, was made interim leader of the party – and as such said he would be neutral in the leadership contest.
Click here to read the full story.
Pete Wishart: Independence campaigners must seek renewed mandate in 2021
Nicola Sturgeon should put a second Scottish independence referendum on hold until after then next Holyrood election, a senior SNP MP has suggested.
Pete Wishart, who is the chair of the House of Commons' Scottish Affairs Committee and a former constitution spokesman for his party at Westminster, said independence campaigners must seek a "renewed mandate in 2021″.
With Prime Minister Theresa May now proposing a Brexit transition period, Mr Wishart added that the full implications of the UK's decision to quit the European Union as the next Scottish Parliament is being held.
Click here to read the fully story
Public should have vote on final Brexit deal, says ex-Scottish Labour leader
Former Scottish Labour leader Kezia Dugdale has backed a public vote on the final Brexit deal.
The MSP said people should be given a final say if the terms of leaving the European Union do not include single market membership.
Ms Dugdale, who quit as leader last month, said Labour should be fighting harder to keep the UK in the trading bloc, adding that she was "embarrassed by the complete paucity of my party to say and do the right thing".
Click here to read the full story.
EU citizens give MSPs first hand accounts of uncertainty caused by Brexit
MSPs have heard first hand accounts of the uncertainty and discrimination facing European Union (EU) citizens in Scotland.
Holyrood's Europe Committee was told many families had already left or were planning to leave the country as a result of the vote to leave the EU.
A panel from Fife Migrants Forum made a plea for more information amid continuing uncertainty over their status and concerns for their children's future.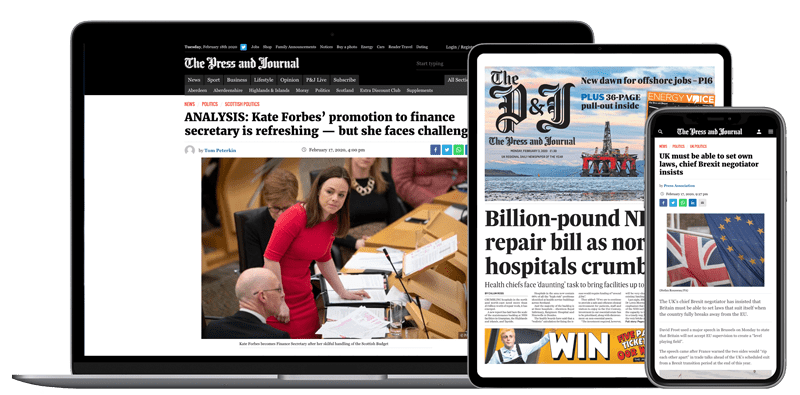 Help support quality local journalism … become a digital subscriber to The Press and Journal
For as little as £5.99 a month you can access all of our content, including Premium articles.
Subscribe