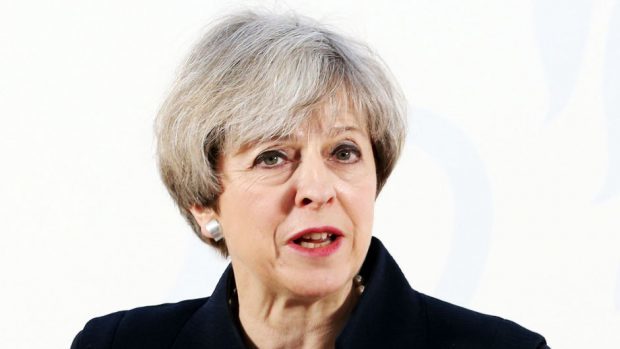 Theresa May has promised EU citizens she will make it "as easy as possible" for them to obtain settled status in the UK after Brexit.
The pledge comes amid widespread indications Brexit negotiations have ground to a halt, just before the PM addresses the meeting of the European Council today.
Labour leader Jeremy Corbyn has announced he will also meet EU negotiation chief Michel Barnier and European Parliament president Antonio Tajani today in a bid to "break the Brexit logjam".
And a Westminster debate on the EU Withdrawal Bill, which was expected to start last week, is now set to be pushed back to November due to internal Tory warfare risking the legislation's successfully passage through the Commons.
In an attempt to show there is movement, Mrs May said the UK Government and Brussels are within "touching distance" of reaching an agreement on citizens' rights "in the coming weeks".
She said: "When we started this process, some accused us of treating EU nationals as bargaining chips. Nothing could have been further from the truth.
"EU citizens who have made their lives in the UK have made a huge contribution to our country and we want them and their families to stay.
"I couldn't be clearer: EU citizens living lawfully in the UK today will be able to stay."
But the pledge was dismissed by Scotland's Brexit minister Mike Russell as too little, too late.
He said: "All EU nationals living in Scotland and the rest of the UK should have been given absolute guarantees on their future immediately after the EU referendum result – the failure to do so shames the Prime Minister and her government.
"The fact that almost 16 months on from the vote the Tories are still having to make reassuring noises like this speaks volumes, and European nationals here – as well as UK citizens in other EU countries – will remain uneasy until they receive the cast-iron guarantees they deserve."
Mr Corbyn will meet EU negotiators before the PM speaks to the European Council, in a move designed to highlight the PM's waning influence.
He said: "As the Government's splits and Brexit bungling become ever more damaging, Labour stands ready to take up responsibility for the Brexit negotiations.
"The UK is leaving the European Union, but how we do so will be crucial to our country's future for decades to come. The Government is lurching towards a no-deal Brexit, egged on by a powerful faction which wants to use Brexit to turn Britain into a deregulated tax haven.
"I am unapologetic in taking every opportunity to seek to influence the final Brexit deal in the interests of the many, not just the few."