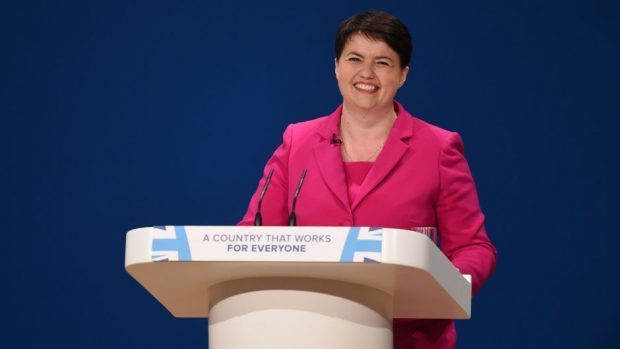 The Scottish Conservatives will hold their spring 2018 party conference in Aberdeen – for the first time in more than 20 years.
Leader Ruth Davidson said the time was right to build on the foundations set by her party's sweep of north-east seats this summer.
She said: "Election results for the Scottish Conservatives in the north-east in the last two years have been nothing short of spectacular.
"We now have six MPs, five MSPs and are in administration in both Aberdeenshire and Aberdeen City councils.
"So, it is fitting, as we train our sights on 2021, that our spring conference will be held in the Granite City.
"We can use our success in this area as a springboard towards the next election, where we will be offering a strong and credible alternative to another five years of SNP rule."
West Aberdeenshire and Kincardine MP Andrew Bowie, who won his seat from the SNP's Stuart Donaldson earlier this year, said the party wanted to "send a signal of intent" in March in the run up to the next Holyrood elections in 2021.
He said: "The conference will be held in the one seat we've got left to win – Aberdeen North.
"Last year we held our conference in Glasgow because we wanted to show there was nowhere in Scotland we couldn't go and win, and we won.
"We want to win more first past the post seats in Holyrood and I know we will next time."
The last party conference was held in the Granite City in 1996.
Gordon MP Colin Clark, who dethroned the SNP's Alex Salmond in June, said the location would celebrate Scottish Conservative successes for the region in bringing tax cuts for the oil industry, whisky and emergency services from Westminster.
"There is plenty for us to shout about at Westminster," he said. "Meanwhile, our team at Holyrood are holding the SNP to account for the government's failures in the north-east on council and NHS funding and fighting punitive rises in business rates and LBTT that have hammered businesses and homeowners in this area.
"We look forward to the conference next year as we continue to establish the policy platform for the Scottish Conservatives to develop as a government-in waiting."