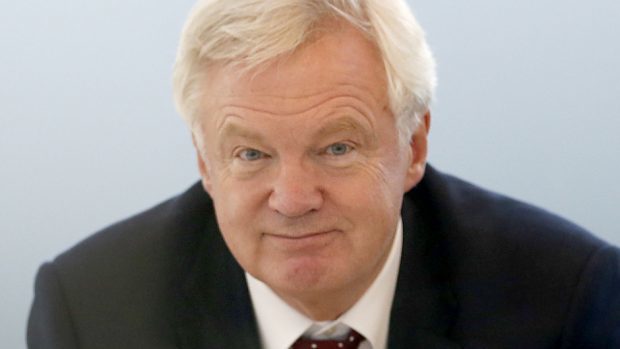 Brexit Secretary David Davis has been accused of contempt of parliament and is under increasing pressure – even from Brexiteers – to reconsider full publication of Brexit impact assessments.
Mr Davis admitted his 850 page report on what will happen to 58 major industries – provided to a Westminster select committee and the Scottish Government among others – was heavily edited to prevent damaging negotiations.
But MPs have accused Mr Davis of a whitewash to hide embarrassing information and said this obstruction was contempt of parliament, which could see Mr Davis suspended or expelled.
Mr Davis was not in the chamber yesterday to answer an urgent question on the issue, instead sending junior minister Robin Walker to take the flak.
Mr Walker tied himself in knots trying to explain the situation, denying the existence of the documents his own party had voted to agree to provide earlier this month.
He said: "We have not edited or redacted reports. At the time the motion was passed, and subsequently, we were clear that the documents did not exist in the form requested."
But MPs queued up to list occasions when Mr Davis had assured MPs and journalists substantial analysis of 58 sectors had been completed "in excruciating detail", summaries of which the prime minister had seen.
Labour MP Seema Malhotra said: "On what basis can completed reports be uncompleted, and on what basis is it right that the Government do anything other than give the reports in full to the Select Committee, in line with the resolution of this House?"
Tory arch-Brexiteer Jacob Rees-Mogg criticised the decision to edit reports and appeared to signal he agreed this was contempt.
He said: "It is not at the discretion of the Government to decide what to take out; it is at the discretion of the select committee."
Another Brexiteer Philip Hollobone said the decision to agree to publish an edited report was "a mistake", which had led to the Government "skating on very thin parliamentary ice" and urged Mr Walker to return to parliament with "a sensible motion".
Speaking outside the chamber, SNP Westminster Europe spokesman Stephen Gethins said the shambles showed the UK Government "still has no idea what it's doing" more than 500 days after article 50 was triggered.
"It's astonishing they either don't have this information or they have cobbled things together at the last minute," he said.
"The point was never to give away commercially sensitive information – our job down here is to scrutinise the work of the government but that means we need something to scrutinise.
"Whether people voted Leave or Remain, we all need to know the impact of Brexit, be that on our food and drink sector, energy or educational sectors."