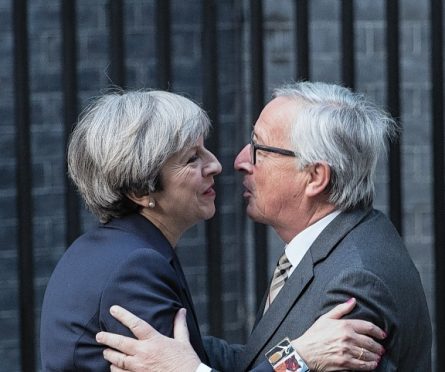 Scottish politicians have broadly welcomed the breakthrough in Brexit negotiations.
The fragile deal is setting a course for a soft Brexit and sets out plans for alignment with EU regulations.
First Minister Nicola Sturgeon said that if Brexit was to go ahead she would continue to argue for full, permanent single market membership rather than alignment.
She said: "It seems the UK could also now be paying around £50billion just for the right to negotiate an inferior trade deal than the one we have now."
Scottish Conservative leader Ruth Davidson, who backed regulatory alignment earlier this week, said her priority remained "the integrity of the UK".
Labour's Shadow Secretary of State for Scotland Lesley Laird MP she wanted to ensure devolution was respected in the Brexit deal.
Scottish Liberal Democrat leader Willie Rennie highlighted how the issues with Northern Ireland were not yet solved and said a second referendum must be held.
"This is more a series of contradictory assurances than an agreement with clarity," he said. "It punts those contradictions into the next stage of the negotiations.
And Scottish Green Europe spokesman Ross Greer said he did not believe the deal would survive.