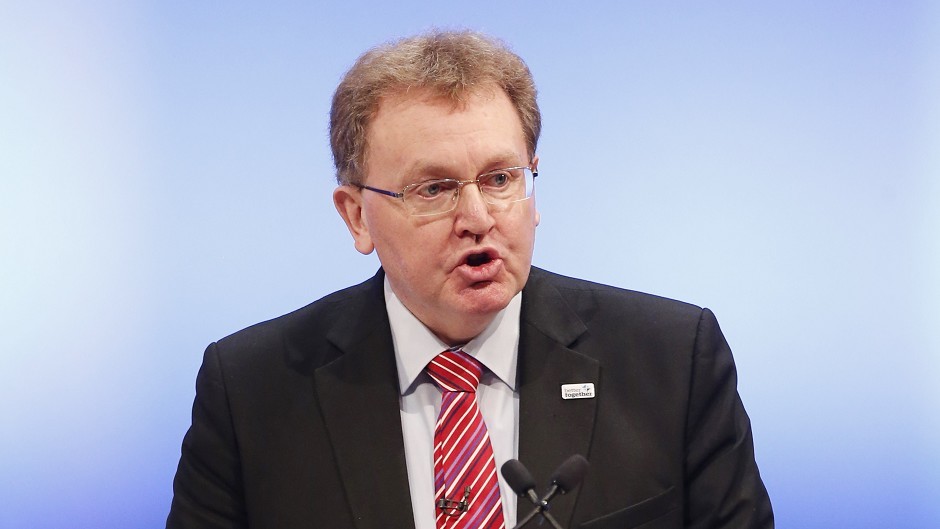 Ministers have disagreed over whether any progress has been made in the latest devolved nations' Brexit negotiations.
The UK Government remains at loggerheads with the Scottish and Welsh governments over the repatriation of non-reserved powers from Brussels straight to Westminster instead of going to Edinburgh, Cardiff and Belfast.
The Conservatives have recently conceded amendments must be made to clause 11 of the current Brexit bill in order to respect the devolution settlement and persuade the devolved governments to give legislative consent to the Brexit process.
Scotland and Wales have been withholding their consent.
Negotiations on Brexit issues involving the UK Government and devolved nations continued at a joint ministerial council meeting yesterday.
Following the meeting, Scottish secretary David Mundell insisted there had been significant progress.
However, Scotland's Brexit Minister Mike Russell said negotiations were "difficult" adding that he had not been shown any amendments.
Mr Russell said: "Negotiations have been difficult.
"It is still my judgement we do not have enough information to give legislative consent.
"We still have not seen an amendment and this cannot be resolved until that happens.
"It's been very difficult today and made more difficult by ambiguity."
But Mr Mundell said talks were progressing.
He said: "We have agreed we will take forward amendments to clause 11, hopefully on the basis we can all agree a revised version of that clause and agree on legislative consent."
Mr Mundell also stressed that no differential deal would be forthcoming for Scotland, stating that he did not agree that it held a similar position to Ireland.
He said: "I'm sorry if the SNP feel that way,
"They shouldn't.
"There is nothing that has been agreed that actually changes any of what's in place already so I certainly do not accept this opens up the argument in Scotland for a differential arrangement.
"We assessed the merits of a differential deal and everybody agreed it was unprecedented, it was very expensive and actually it wouldn't work in the best interests of Scottish business."