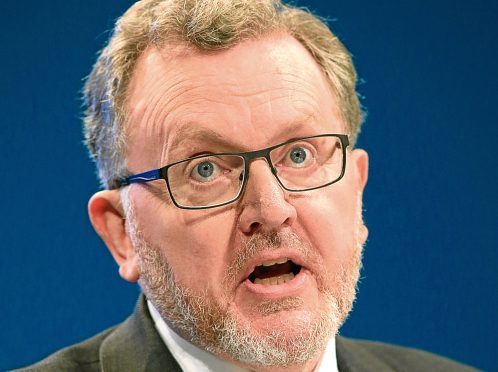 A promise to amend the Brexit deal around the repatriation of powers to devolved governments has been broken by Scottish Secretary David Mundell.
Devolved governments in Scotland and Wales threatened to withhold legislative consent for the Brexit bill if changes were not made to clause 11, including returning some powers over fishing and farming directly from the EU to Holyrood rather than to Westminster.
Mr Mundell had promised changes would be made at the report stage in the House of Commons, acknowledging the bill as it stands is a threat to the devolution settlement. But he has now admitted he has "run out of time" to make changes – blaming the Damian Green scandal – and the bill will pass unamended to the House of Lords.
However, he has pledged amendments will be made in the House of Lords, which is boycotted by the SNP, and where MPs have no say over changes. He said: "I regret it has not been possible to bring forward amendments at the report stage but our commitment to improve the bill remains absolute. I remain confident we can reach a place where the Scottish Parliament will give legislative consent to this vitally important piece of legislation." Opposition parties were incensed and accused the Tories of selling out the devolved nations in a "blatant power grab". SNP Europe spokesman Stephen Gethins said Mr Mundell had been "categorical" about tabling amendments in the Commons when he made the pledge just weeks ago.
"Today, he has gone back on his word and broken yet another promise to the people of Scotland," he said. "The Tories are engaged in a blatant Brexit power grab – and David Mundell's failure to do as he promised means he is guilty of selling out Scotland.
Labour shadow secretary of state for Scotland Lesley Laird said: "This lack of transparency is becoming a habit and shows nothing but contempt for democracy,.
Orkney MP and Liberal Democrat chief whip Alistair Carmichael said: "The government must make clear what they are going to do to ensure that these amendments are made at the Lords stages otherwise they risk undermining the entire devolution settlement."
The Scotland Office confirmed the new Cabinet Office Minister David Lidington, who has taken over from sacked minister Damian Green in devolution talks, had spoken to Deputy First Minister John Swinney yesterday evening.