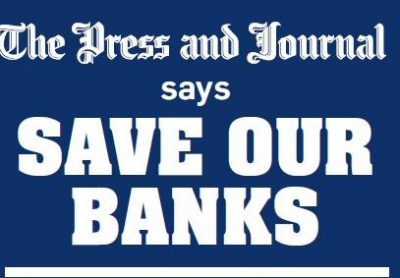 RBS chiefs have revealed the bank has spent more on one year of rugby sponsorship than it hopes to save by axing 62 branches across Scotland.
Senior executives were hauled in front of Westminster's Scottish Affairs Committee yesterday to be grilled by MPs united in backing the Press and Journal's Save Our Banks campaign.
They were left fuming when the finance chiefs repeatedly declined to reconsider the decision, even being told of the damage its plans would do to communities.
Personal and business banking director Les Matheson told MPs the closure plans, including 18 north and north-east branches, will save £9.5 million.
But he insisted it was not a cost-cutting measure and the sum was "not a significant amount of money particularly if you take the cost of the whole business I'm responsible for, which is a little over £4 billion".
"This is not about cost-savings but about making sure we are adjusting to changes in customer behaviour," he said.
Unite Scotland's Lyn Turner told the committee that the union believed the real reason for the closure programme was to make RBS more attractive to a City-led privatisation.
He highlighted the RBS sponsorship of the Six Nations rugby tournament for £44million over four years – or £11million a year.
"Look's like the cat's out the bag," he said. £9.5million savings is a drop in the ocean compared to the billions the bank turns over – they spend more than that on the rugby
"So instead of supporting the needs of local communities they are pressing ahead with these closures to send the message that the bank is now ready for sell-off.
"It's as if RBS doesn't realise the immense damage this is doing to its reputation. Today's revelations seem likely to make the current PR disaster grow and grow."
Banff and Buchan Conservative MP David Duguid said he had worked as a management consultant advising businesses on similar decisions and was baffled by the bank's attitude and what the reasons behind that could be.
"The arrogance of appearing at committee and effectively saying 'we don't care what people think' was surprising," he said.
"They spend a lot of money on sponsorship to improve their image but they are throwing that all away by closing all these branches so it doesn't seem to make sense.
"When they talk about changing customer behaviour it's clear they're not even thinking about what customers need or want – they have looked at high level data and translated that across the country without any thought of what that means for individuals."
Committee chairman Pete Wishart, SNP, said the session was "frustrating and disappointing" as it was "abundantly clear" RBS had failed to consult anyone and still refused to listen to concerns.
"They seem to not be listening to the deep concerns from communities right across Scotland over their branch closure programme," he said. "Nor do they appear to have any intention to reconsider their position despite the views expressed by local people, or by the witnesses we heard from today."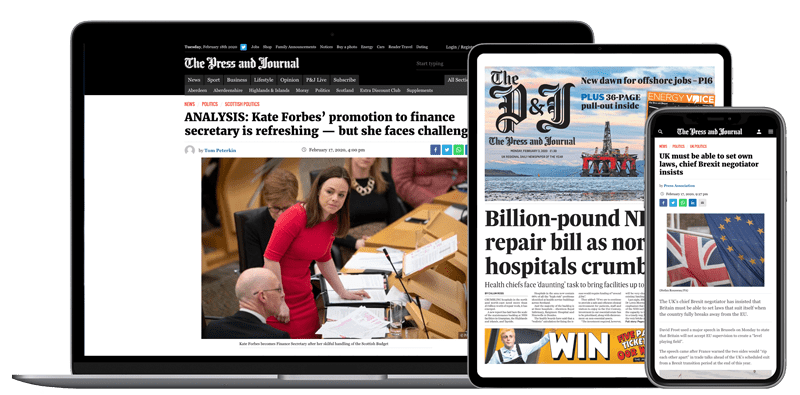 Help support quality local journalism … become a digital subscriber to The Press and Journal
For as little as £5.99 a month you can access all of our content, including Premium articles.
Subscribe